Activity of Kazakh residents in housing market up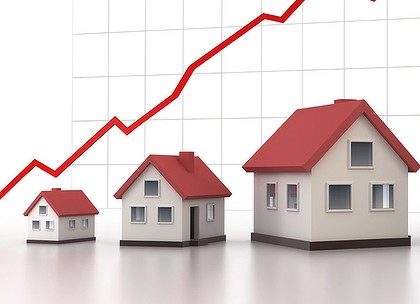 By Kamila Aliyeva
Activity of Kazakhstan's residents in the housing market increased by 26 percent in 2017.
As many as 239,600 deals for housing purchase and sale were concluded in Kazakhstan during 2017 showing an increase of 26 percent compared to 2016, Finprom reported.
Of them, the share of 14.6 percent fell on Astana. Some 34,900 transactions were concluded in the capital thus registering a growth of 31.7 percent for the year.
Fourteen percent of the total number of deals for housing purchase and sale was concluded in Almaty (33,400 deals) and 10.4 percent fell for Karaganda region (24,900 deals).
The greatest demand was for flats in apartment buildings.
The number of deals for apartments purchase and sale grew by 30.1 percent up to 167,800. This represents 70 percent of the total number of deals. For comparison, the number of deals for individual houses purchase and sale increased by only 17.3 percent up to 71,800.
The average cost of 1 square meter of new housing in Kazakhstan amounted to 253,242 tenge in late December that is 1.3 percent more than a year earlier.
In 2016, Kazakh residents concluded 190,200 deals for real estate purchase and sale, that is 14.6 percent more than in 2015 (166,000 deals).
Previously, Kazakhstan has experienced a sharp decline of the real estate market due to adverse external conditions. Devaluation of the national currency, along with a decrease in real wages and purchasing power affected the demand side, while slight overinvestment and high exposure to currency risks shocked the supply.
In January-May 2017, the cost of new housing as compared to the same period of 2016 has decreased by 3.2 percent. Over the year the resale prices have fallen by 3.1 percent for well-maintained housing. However, the resale cost of ill-equipped housing has not changed much. In this regard, the number of deals for apartment purchase and sale in Kazakhstan has grown by 30 percent this year.
The Kazakh government is committed to resolving current issues on the real estate market with massive programs, which aim to provide affordable housing, including rental, refinancing foreign currency mortgages and stimulating construction of infrastructure for individual housing construction.
Cost of living in Kazakhstan is 4.24 percent higher than in Azerbaijan while rent is 2.43 percent higher than in Azerbaijan.
---
Kamila Aliyeva is AzerNews' staff journalist, follow her on Twitter: @Kami_Aliyeva
Follow us on Twitter @AzerNewsAz