Kazakhstan's external debt volume up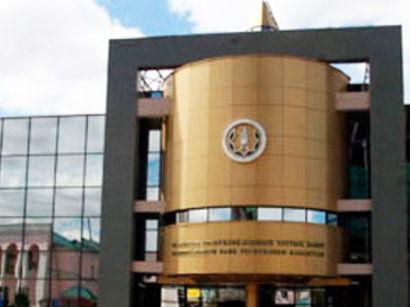 By Kamila Aliyeva
The external debt of Kazakhstan amounted to $167.9 billion as of July 1, 2017, Kazakh National Bank reported.
Of the total amount, 7.9 percent ($13.2 billion) accounts for the debt of the public sector, 3.7 percent ($6.2 billion) - the debt of the banking sector, 25.2 percent ($42.4 billion) - the debt of "other sectors", not related to direct investment and the remaining 63.2 percent ($106.1 billion) - the inter-company debt.
For the first half of the current year, the country's external debt increased by $4.2 billion, including $2.4 billion for the two quarters of 2017.
This was mainly due to the growth in the value of sovereign Eurobonds issued on international capital markets as well as due to an increase in demand from non-residents for short-term notes of the National Bank.
"External liabilities of banks (second-tier banks and Development Bank of Kazakhstan JSC) decreased by $1 billion, including due to the planned repayment of Eurobonds and operating external loans," the message said.
Debt between companies increased by $1.8 billion, mainly due to further financing of oil and gas projects and growth in debt to direct investors for unpaid dividends and interest on loans.
The growth of gross domestic product (GDP) and export of goods and services contributes to improving the relative parameters of external debt. The ratio of external debt to GDP as of July 1, 2017 was 112.4 percent, compared to 119.3 percent at the beginning of the year, while the ratio of external debt to the export of goods and services stood at the level of 336.6 percent, compared to 375.8 percent at the beginning of 2017.
In the first half of 2017, Kazakhstan's net external debt increased by $3.1 billion up to $41.2 billion, which makes 27.6 percent of GDP.
Earlier, Kazakh National Bank forecasted the inflation rate in the country to decrease to 6.5-7 percent in 2017, and to begin to smoothly enter the target range of 5-7 percent in 2018. Slowdown of inflation will occur on account of a decrease in inflation expectations, an enhancement of stability and predictability of the situation on domestic money market, as well as an adoption of moderately restrictive monetary policy in 2017.
The Bank also predicted that economic growth in Kazakhstan will accelerate to 2.2 percent in 2017 and to 4.7 percent for the nine months of 2018.
Economic growth in this period will be provided due to the growth in domestic consumption amid rising real wages, the growth of investment in fixed assets in the framework of the implementation of government programs to support and diversify the economy, and the growth of production of mineral resources (the Kashagan effect).
---
Kamila Aliyeva is AzerNews' staff journalist, follow her on Twitter: @Kami_Aliyeva
Follow us on Twitter @AzerNewsAz