Iran's solar plants draw foreign investment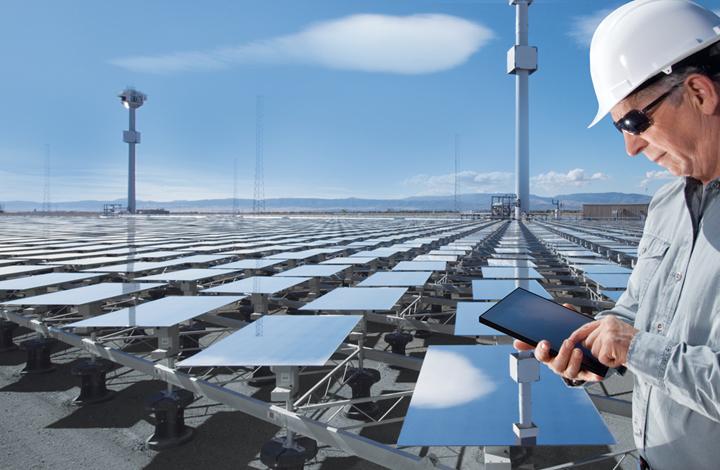 By Nigar Abbasova
Being rich in oil, gas and other fossil energy resources the Islamic Republic of Iran has opted to turn its attention to the sphere renewable energy. The country plans to establish a number of renewable energy power plants across the country to generate some 5,000 megawatts of renewable energy.
Energy Minister Hamid Chitchian said that in the near future foreigners will invest some $3 billion in Iran for building solar power plants, ISNA news reported.
To speed up renewable energy output and fulfill the targets, the Iranian government has facilitated investment rules and offered incentives to encourage flow of both local and foreign investors on the sector of renewable energy.
Hamid Chitchian, addressing an inauguration ceremony for two 7-megawatt solar plants in Hamadan Province (western Iran), said that German and Irish companies jointly invested in the plants, mentioning that power will be mostly derived from wind and solar energy.
Besides, he noted that a 10-megawatt power plant will go on stream in Isfahan Province in a few weeks.
The current power generation capacity of the country stands at 74,000 MW with nearly 200 MW being produced via renewable sources, mainly solar and wind, according to official figures.
In tote some 12,000 megawatts comes from hydro-electric power plants and renewable energy, some 1,000 megawatts falls to a share of nuclear energy and the rest comes from thermal power plants.
Wind is projected to be a major priority for the country in its bid to increase its renewable energy output. The country currently operates 15 wind plants, while the capacity from wind alone is estimated at 10,000 MW.
Besides, the country is among the signatories of the U.N. Paris Climate Agreement, which stipulated countries to put forward their best efforts by means of nationally determined contributions (NDCs) to strengthen the global response to the threat of climate change.
Renewables have surpassed coal in 2015 to become the largest source of installed power capacity in the world.
Over the next several years, renewables are expected to remain the fastest-growing source of electricity generation in the world, with their share growing up to 28 percent in 2021 from 23 percent in 2015, according to IEA.
--
Nigar Abbasova is AzerNews' staff journalist, follow her on Twitter: @nigyar_abbasova
Follow us on Twitter @AzerNewsAz