22 May 2013 11:02 (UTC+04:00)
916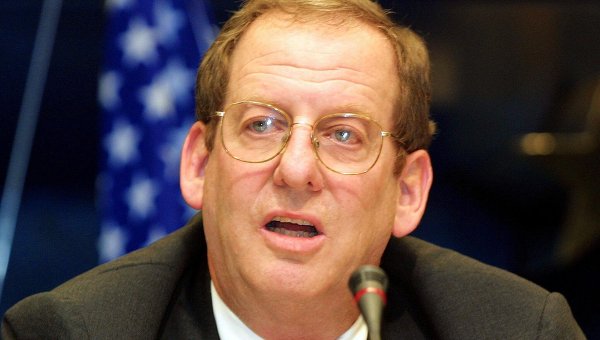 By Gulgiz Dadashova
Baku is a very important energy importer for Europe's energy diversification and plays a key role for its energy stability by exporting Azerbaijani gas to European markets.
Azerbaijan plays an important role in increasing alternative supplies for the European countries, U.S. Ambassador to Azerbaijan Richard Morningstar said during his speech at a NATO partnership conference "Emerging Security Challenges: Enhancing Energy Security in the XXI Century" opened in Baku on May 22.
"Next month we expect the Shah Deniz Consortium to make a decision on the final additional pipeline route to bring Azerbaijani gas to Europe," Morningstar said, adding that the United States is neutral on which pipeline project will be chosen by the Shah Deniz Consortium - Nabucco West or Trans Adriatic Pipeline (TAP).
Gas to be produced within the second phase of Azerbaijani Shah Deniz gas condensate field development is considered as the main source for both projects - TAP and Nabucco West. The final decision on the pipeline route will be made in June.
Nabucco West is a short-cut version of Nabucco project, which provides for construction of a pipeline from the Turkish-Bulgarian border to Austria. Nabucco West project's current shareholders are Bulgarian Energy Holding, Romanian Transgaz, Turkish Botas, Austrian OMV and Hungary's FGSZ.
TAP project is designed to transport gas from the Caspian region via Greece and Albania and across the Adriatic Sea to the south of Italy, and further to Western Europe. TAP's initial pipeline capacity will be 10 billion cubic meters per year, but it is easily expandable to 20 billion cubic meters per year. TAP's shareholders are Switzerland's AXPO (42.5 percent), Norway's Statoil (42.5 percent) and Germany's E.ON Ruhrgas of (15 percent).
The project to be chosen will diversify Europe's gas supplies and provide scaleable means of transporting future Azerbaijani gas to Europe, Morningstar said.
Morningstar also spoke about the role of Turkey that it would play in Europe's energy diversification.
"Turkey also plays a crucial role both in providing outlook for producing nations and facilitating the diversification of Europe's gas supplies," Morningstar said.
He said that Azerbaijan and Turkey's dedication to build Trans-Anatolian gas pipeline (TANAP) is a physical testimony to their commitment to building this energy bridge.
The TANAP project envisages construction of a pipeline from the eastern border of Turkey to the country's western border to supply gas from Azerbaijan's Shah Deniz field in the Caspian Sea to Europe through Turkey. Initial capacity of the pipeline is expected to be 16 billion cubic meters per year. Around 6 billion cubic meters will be delivered to Turkey, while the rest will be transported to Europe.
Related News