8 May 2013 19:31 (UTC+04:00)
1 237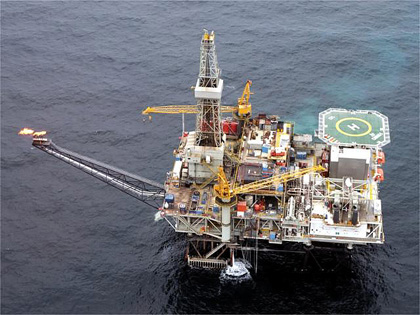 By Gulgiz Dadashova
A program covering the complete development of the Azeri-Chirag-Guneshli (ACG) oil and gas fields' block in the Azerbaijani sector of the Caspian Sea will be finalized by late 2013.
President of the State Oil Company of Azerbaijan (SOCAR) Rovnag Abdullayev said that development programs of the fields in 2013-2014, as well as their state until 2024 and at the end of their development process are being studied.
"This means by late 2013, there will be results and we will have the complete development program concluded," Abdullayev said.
The giant ACG block of oil fields has been producing since 1997. The production started from the Chirag section of the field and it still continues successfully, this was followed by Azeri Project - Central Azeri production started in February 2005, West Azeri started in December 2005, and East Azeri came on stream in October 2006 with the Deepwater Gunashli section starting production in April 2008. The next step of ACG development - Chirag Oil Project (COP) is expected to begin production later this year. To date the field has produced about 2.2 bn barrels of oil.
Equity participation in the contract on ACG is distributed as follows: BP (operator) - 35.78 percent, Chevron - 11.27 percent, Inpex - 10.96 percent, AzACG - 11.65 percent, Statoil - 8.56 percent, Exxon - 8 percent, TPAO - 6.75 percent, Itochu - 4.3 percent, and ONGC - 2.72 percent.
Meanwhile, SOCAR First Vice-President Khoshbaht Yusufzadeh said that nearly 300 million tons of oil have been produced under the ACG project so far.
He said of the total volume of oil, there were 152 million tons worth of profit oil.
According to the recent BP report on the results of operations in the first quarter of 2013, BP and its partners extracted 8.06 million tons (59.6 million barrels) of oil from the ACG fields.
The average daily oil production on this block in the first quarter was 662,000 barrels.

During the first quarter of 2013, ACG spent about $198 million in operating expenditure and $648 million in capital expenditure. "For the full year, we expect to spend about $861 million in operating expenditure and $2.514 billion in capital expenditure on ACG activities."
Related News