Iran starts drilling second exploratory oil well in Caspian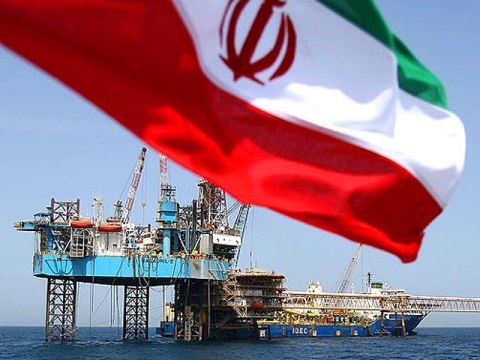 The National Iranian Oil Company (NIOC) has said it began drilling a second exploratory oil well in the Caspian Sea's deep waters. The well is needed to further determine the Sardar-e Jangal field's hydrocarbon reserves.
The Amir Kabir Semi Submersible Drilling Rig has been moved to a new location at the field and pre-anchoring and anchoring operations are in their final stages, Mehr news agency reported.
No foreign companies are involved in the operations.
According to preliminary estimates, Sardar-e Jangal's discovered layer holds reserves of two billion barrels of light crude oil, 500 million of which is extractable.
The Iranian Oil Ministry said in December 2011 that Iran could discover huge gas reserves -- totaling 1.4 trillion cubic meters -- 700 meters below the Caspian Sea at Sardar-e Jangal. Later, in May 2012, it was announced that the deposit also has huge oil reserves, in the amount of eight billion barrels. Iran says the crude oil reserves are worth $50 billion.