9 October 2017 15:12 (UTC+04:00)
2 713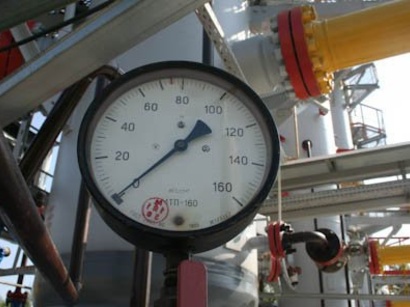 By Trend
The European Council has adopted a revised regulation concerning measures to safeguard the security of gas supply, said the message on the Council's website.
The legislative act will enter into force four days after being published in the Official Journal of the European Union.
"The general purpose of the regulation is to reinforce the European Union energy security, reducing its dependency on others for energy supplies and enabling it to deal more quickly and efficiently with any gas supply crises," said the message.
It will also contribute to a better functioning internal energy market and to build greater trust and solidarity both within the EU and with its partners from the Energy Community.
The main elements of the regulation are: enhanced regional cooperation and coordination set on risk-based groups of member states; mandatory regional preventive action plans and emergency plans, as well as regional risk assessments, to be prepared jointly by all member states within the same risk-group; a solidarity mechanism which will have a mandatory application in extreme crisis scenarios; increased monitoring of provisions in the gas supply contracts; specific obligations of EU member states towards the Energy Community, as well as Commission powers to coordinate the application of the legal framework between the EU and the Energy Community.
This regulation, as well as the decision regarding intergovernmental agreements (IGA"s), are two of the main building blocks of the Energy Union strategy.
---
Follow us on Twitter @AzerNewsAz
Related News