SOCAR commissions waste recycling center in Baku [PHOTO]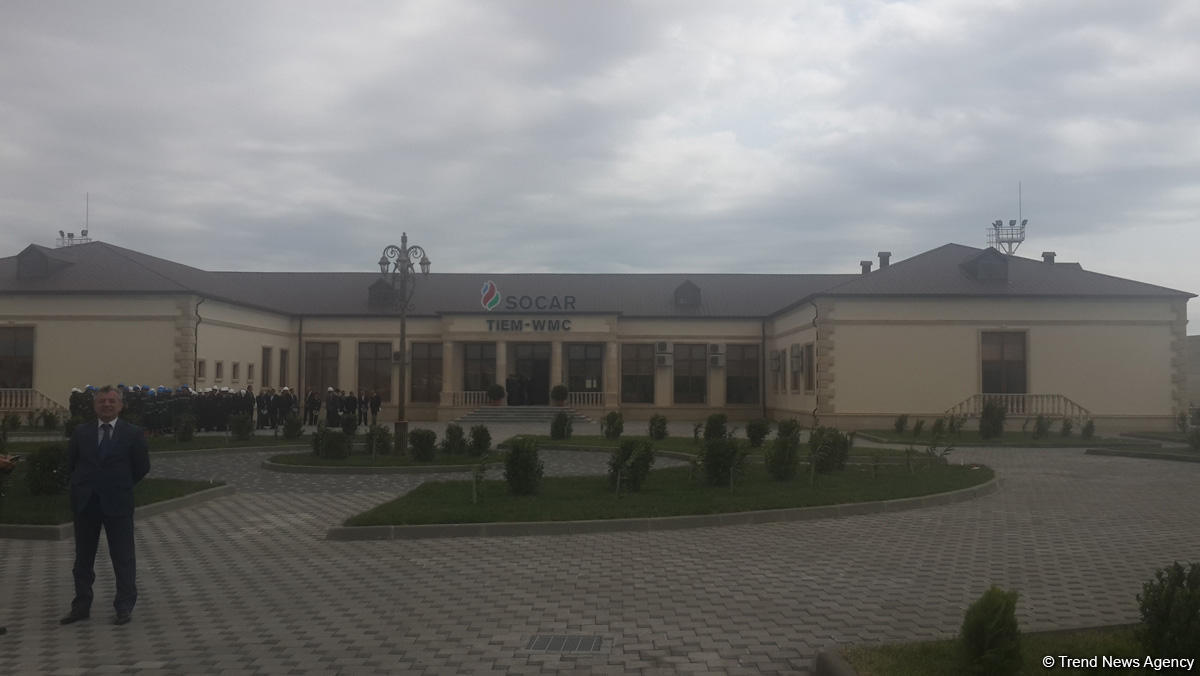 By Nigar Abbasova
Azerbaijan state oil Company (SOCAR) has commissioned a new waste recycling center in Garadagh district of the capital city.
The center is constructed for processing oil and drill cuttings, as well as formation waters. The centre, with the total area of 40 hectares, has a capability of further expansion up to 100 hectares. The centre, with the capacity of 100,000 tons per year will also be engaged in the utilization of about 26 different types of wastes, while its commissioning will create some 100 new working places.
Two VacyDry units, produced by German Econ Industries GmbH to recover drill cuttings have also been installed in the area. The units will allow to recover drilling muds with the aim of further recycling of wastes.
Drill cuttings are an increasing waste stream worldwide, while the units address the challenge by developing a process that cleans the waste and at the same time recovers valuable drilling oil. Waste will be transported to land from platforms and further disposed to the last stage.
Waste will be transported to land from platforms and further disposed to the last stage.
Head of SOCAR Rovnag Abdullayev and other senior officials of the company, as well BP Regional President for Azerbaijan, Georgia, Turkey Gordon Birrell and representatives of the company were among the participants of the opening ceremony.
Recycling, which stands for the process of converting waste materials into reusable objects is considered to be a great way of controlling air, water and land pollution. Moreover, recycling uses less energy and helps to conserve natural resources.
Abdullayev said that the centre, which is a joint project of SOCAR and BP, is equipped with brand new technology. The possibility of full processing and restoration of drilling mug will allow to economize tens of millions of dollars. Some 60 million manats ($36.7 million) was spent for the realization of the project.
International experience, optimal technologies and their subsequent installation were studied within the implementation of the project.
Abdullayev added that the centre will receive certain volumes of drilling mug from all fields of the country.
Work on collection, sorting out, transportation, utilization and burying of wastes, which are main components of waste management are carried out in accordance with SOCAR's Waste Management Plan.
--
Nigar Abbasova is AzerNews' staff journalist, follow her on Twitter: @nigyar_abbasova
Follow us on Twitter @AzerNewsAz