14 April 2015 15:48 (UTC+04:00)
2 322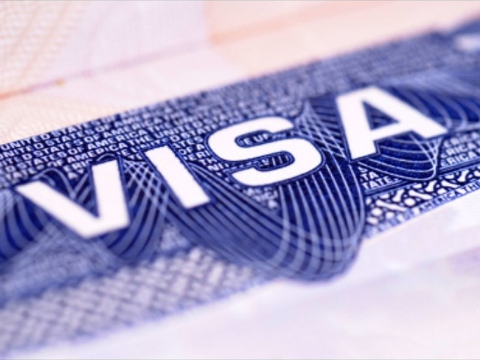 By Nigar Orujova
The Czech embassy in Azerbaijan will open a visa center in Baku by April's end.
The Visa Application Center will improve service and work in connection with the upcoming changes in the process of applying for a visa, for citizens of Azerbaijan and for citizens of other countries.
The visa center will lead to changes in the manner documents are submitted to avoid some identified undesirable aspects.
The VFS Global company, a winner of a contest announced by the Ministry of the Czech Republic, will serve the center.
A pre-appointment for all visa application both for the Visa Center and the Consular Section of the Embassy in Baku will be set in place as of April 6. Appointment will be made from Monday to Friday from 9:00 a.m to 1:00 p.m. and 2:00 p.m. to 4:00 p.m. by phone (+994 12) 404 76 38.
The submission of documents - after the pre-appointment - will begin from April 27. As of this date, documents for visa without an appointment will not be taken by either the Consular Section, or in the Visa Application Center.
The Visa Center, which will run from April 27, is located near the Khatai metro station, Prospect Khojaly 37, the Demirci Tower, 2nd floor.
Official site of the center: http://www.vfsglobal.com/czechrepublic/azerbaijan/
Official e-mail: info.czaz@vfsglobal.com
Documents can be dropped off from Monday to Friday, visiting hours: 09:00 a.m. to 4:00 p.m. The issuance of passports will be carried out from Monday-Friday, from 11:00 a.m. to 5:00 p.m. Bear in mind the one hour break from 1 p.m. to 2 p.m.
The Center will only consider applications for short-term Schengen visas. The Consular Section of the Embassy will continue to implement its long-term visas service as well as others.
All inquiries referring to the changes in regime or information on the types of documents which applicants will need to provide can be obtained by phone at (+994 12) 404 76 38.
Azerbaijan facilitated its visa agreement with EU countries from September 2014.
Facilitation of the visa obtaining procedure will open new possibilities for the citizens of Azerbaijan.
--
Nigar Orujova is AzerNews's staff journalist, follow her on Twitter: @o_nigar
Follow us on Twitter @AzerNewsAz
Related News