25 February 2015 17:10 (UTC+04:00)
892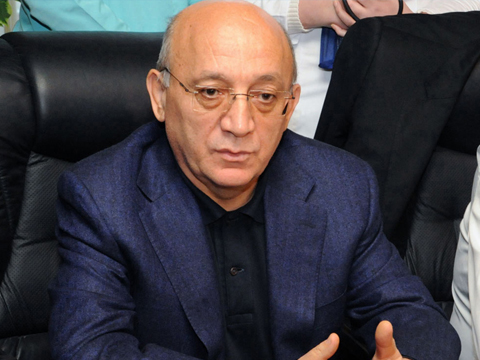 By Mushvig Mehdiyev
Tolerance is what most countries urgently need amid the wave of racist, discriminatory, anti-Semitic and Islamophobic sentiments which have taken hold across Europe and to an extent the western world over the past months.
Many experts believe that both western and Muslim countries should take immediate and appropriate measures to prevent the rise of such fascist tendencies and instead promote tolerance and social cohesion in their respective territories.
To this effect, Azerbaijan has become a model to be followed. A moderate Muslim country, Azerbaijan has successfully managed to promote the alliance of the state and the religion, while remaining respectful and mindful of other ethnic and religious groups. As a result, Azerbaijan has enjoyed great socio-religious stability.
Azerbaijan, the strongest South Caucasus country has actually been included in the top five most tolerant nations in the world based on its harmonic living conditions and the fair representation of all religious beliefs in its state institutions.
Mubariz Gurbanli, Head of the State Committee for Work with the Religious Organizations, told AzerNews that tolerance is a broad concept. He added that Azerbaijan is an exemplary tolerant country in all fields, including religion.
"Representatives of all heavenly religions live in a friendly atmosphere in Azerbaijan, a country of almost 10 million people. Followers of Islam, Christianity, Judaism, Buddhism and other religions live peacefully in Azerbaijan. There is no such thing as religious confrontations in Azerbaijan," he stressed.
"Mosques, churches and synagogues are functioning together in Azerbaijan," Gurbanli further added. "Mosque and synagogue co-exist, akhund and ravvin attend the same ceremonies in the Red settlement of Azerbaijan's Guba region, population of which are mostly Jews."
Gurbanli noted that religious leaders from the Muslim, Jewish and Christian communities took part at the same events with Sheikh-ul-Islam and signed documents in the capital city Baku.
"Representatives of several religions often deliver their speeches at events attended by President Ilham Aliyev," he said. "It proves the existence of a strong religious tolerance culture in Azerbaijan."
Gurbanli added that although 96 percent of the population in Azerbaijan is Muslim it does not impede on other faiths to strive and flourish. There are 2,000 Mosques in Azerbaijan as well as many churches and temples.
"Azerbaijan has never observed, is not observing and will not observe a religious standoff. Neither will it allow religion to serve as weapon to attack other communities. We deserve to introduce Azerbaijan as an exemplary tolerant country to the whole world. Even world's religious leaders have made a point at appreciating Azerbaijan's tolerance model, saying our country can export tolerance to the world along with oil and gas.
Azerbaijan is today unequivocally accepted as one of the most tolerant nations on the planet," Gurbanli said.
Azerbaijan is viewed as a cradle of tolerance in the troubled South Caucasus region.
Amid ongoing conflicts in the region, it nevertheless succeeded in keeping its unique traditional tolerance skills. And though those territories which remain under the illegal and illegitimate control of foreign armed forces: Azerbaijan's occupied Nagorno-Karabakh and adjacent regions, have proved to present serious challenges as criminal gangs have exploited the unrest to strive, Baku has always worked to promote social and religious tolerance.
Despite such threatening challenges and a difficult geopolitical situation Azerbaijan managed to create a strong, prosperous and stable country with unique tolerance indicators.
With this in mind, the international community could draw example from Azerbaijan's model.
- - -
Follow Mushvig Mehdiyev on Twitter: @Mushviggo
Follow us on Twitter: @AzerNews
Related News