U.S. should speed up efforts in Nagorno-Karabakh settlement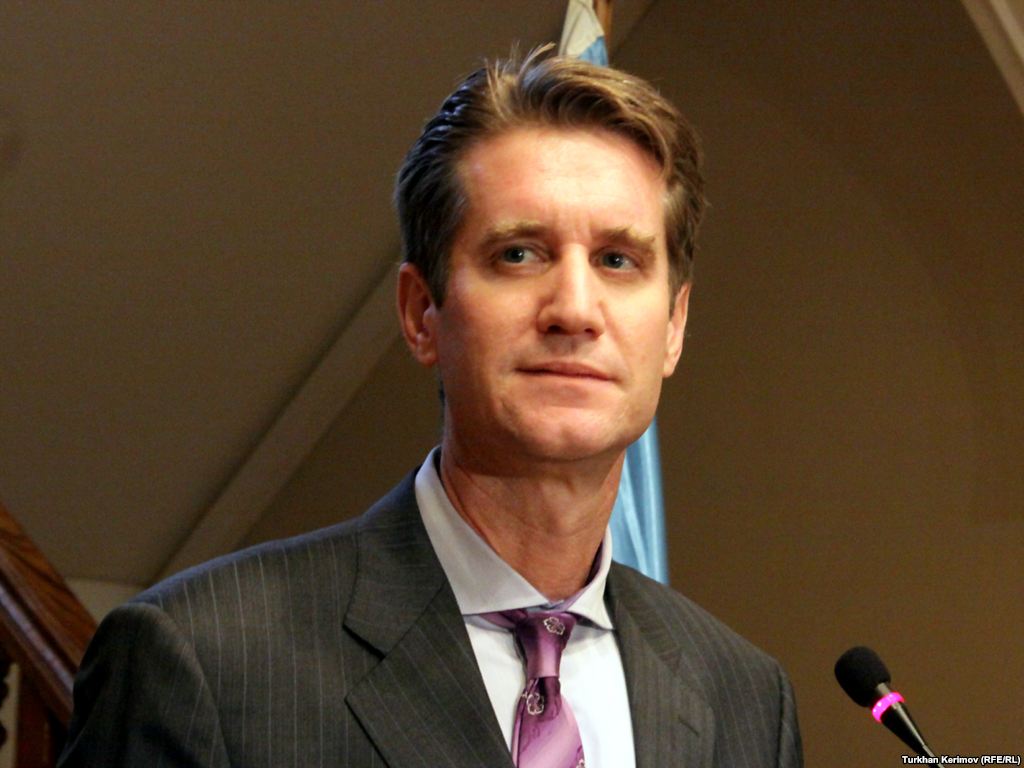 By Sara Rajabova
After 20 years of peace negotiations over the Armenian-Azerbaijani Nagorno-Karabakh conflict, there is still no progress in the settlement process of the dispute.
Despite numerous resolutions by the international organizations to release Azerbaijan's occupied territories, none of them have been enforced so far. Besides, the efforts of the OSCE Minsk Group, which engaged in conflict resolution, have yielded no results till now.
U.S.'s ex-Ambassador to Azerbaijan Matthew Bryza believes that the United States, being one of the Minsk Group co-chair countries, should increase its efforts to resolve the Nagorno-Karabakh conflict, which emerged in 1988 over Armenia's territorial claims against Azerbaijan.
Bryza told Vestnik Kavkaza website that the UN Security Council resolutions passed on Nagorno-Karabakh between 30 April and 12 November 1993 were not realized because the Armenian diaspora groups such as the Armenian National Congress in the U.S. started a campaign to depict Azerbaijan as the aggressor and Armenia as the victim.
He further said the OSCE Minsk Group played its part in slowing the implementation of the resolutions.
Bryza noted that the realization of the UNSC resolutions on Libya and Iraq were initiated by the U.S. and France, not the UN itself. He said in the case of Nagorno-Karabakh, the U.S., France and Russia are interrelated within the framework of the OSCE Minsk Group and have a responsibility to fulfill the resolutions.
Bryza further said that the U.S. was not insisting on fulfilling the resolutions or withdrawal of forces from the conflict zone.
The U.S., in his words, expects their fulfillment as soon as the conflict is solved within the Minsk Group framework. Bryza believes that U.S. President Barack Obama and Secretary of State John Kerry should take part in the dialogue personally to help resolve the long-lasting conflict.
Since a lengthy war in the early 1990s that displaced over one million Azerbaijanis, Armenian armed forces have occupied over 20 percent of Azerbaijan's internationally recognized territory, including Nagorno-Karabakh and seven adjacent regions. The UN Security Council's four resolutions on Armenian withdrawal have not been enforced to this day.
Peace talks, mediated by Russia, France and the U.S. through the OSCE Minsk Group, are underway on the basis of a peace outline proposed by the Minsk Group co-chairs and dubbed the Madrid Principles. The negotiations have been largely fruitless so far.