AZAL soon to perform flights from new terminal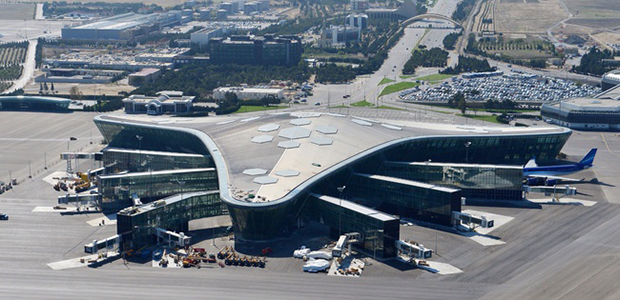 By Nazrin Gadimova
Azerbaijan Airlines (AZAL) will implement international flights from the new terminal at the Heydar Aliyev International Airport from July 15, the company reported on June 13.
The new terminal of the airport was officially opened by the head of the state on April 23, 2014.
Covering an area of 65,000 square meters, the new airport terminal has the capacity to process 6,000,000 passengers a year. The first floor is intended for check-ins for departing flights and a baggage claim area for new arrivals. High-level service will be provided to "business class" passengers here.
The second floor of the airport terminal is envisaged for arriving passengers, there are border checkpoints, visa kiosks, a service for control over the security of transit passengers, as well as a recreation lounge for arriving passengers here. The third floor, meant for departing passengers, will carry out customs and border control procedures, as well as passenger security checks based on advanced technologies. This floor also accommodates duty-free shops and various cafes.
The fourth floor of the terminal building houses a bar and cafe for "business class" passengers and meeting rooms fitted with communication equipment. All floors are equipped with electronic boards.