28 January 2014 18:51 (UTC+04:00)
1 041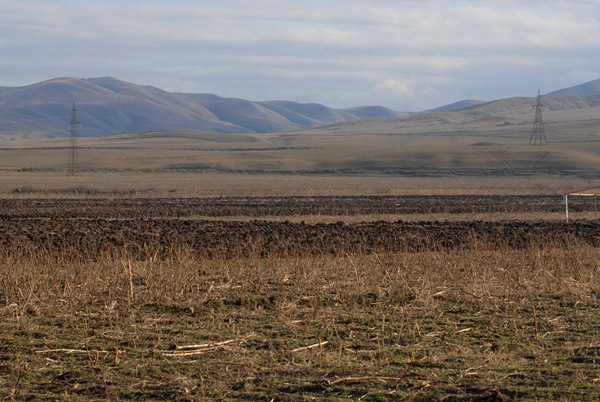 By Sara Rajabova
Armenian citizen Khojayan Mamika Tigranovich, 65, detained in Azerbaijan's Tovuz region on January 28, Secretary of the State Commission on Prisoners of War, Hostages and Missing Persons, Shahin Sailov told Trend Agency.
He said Khojayan is a civilian. He was arrested this afternoon in the Alibayli village of the Tovuz region and handed over to the Azerbaijani armed forces.
Earlier, Azerbaijani Defense Ministry reported about the detention of a member of the Armenian sabotage group.
As the Armenian armed forces keep breaching the ceasefire regime, the situation on the line of contact between Armenian and Azerbaijani troops continues to be tense. In recent days Armenian armed forces violated the ceasefire over 1000 times.
On January 28, the ceasefire has been violated on the contact line of Azerbaijani and Armenian troops in different positions 196 times a day.
The shooting was countered by return fire.
The Armenian diversion groups tried to cross the contact line between Armenian and Azerbaijani troops several times during the last week.
Azerbaijan's armed forces strongly suppressed the intelligent plots of the Armenian subversive groups and each time Armenian units were forced to retreat.
As a result of the unceasing armistice breaches by the Armenian troops, two officers of the Azerbaijani armed forces were killed by a sniper.
Also, a resident of the village near the frontline, was wounded last week, as a result of the Armenian armed forces' shelling of the villages located near the contact line of Armenian and Azerbaijani troops in the Tovuz region.
Armenia occupied over 20 percent of Azerbaijan's internationally recognized territory, including Nagorno-Karabakh and seven adjacent regions, after laying territorial claims against its South Caucasus neighbor that had caused a lengthy war in the early 1990s.
The UN Security Council's four resolutions on Armenian withdrawal have not been enforced to this day.
Peace talks, mediated by Russia, France and the US and the OSCE Minsk Group are underway on the basis of a peaceful outline -called Madrid Principle-proposed by the Minsk Group co-chairs. The negotiations have been largely fruitless so far.
Related News