Event held at military unit timed to 100th anniversary of National Leader [PHOTOS]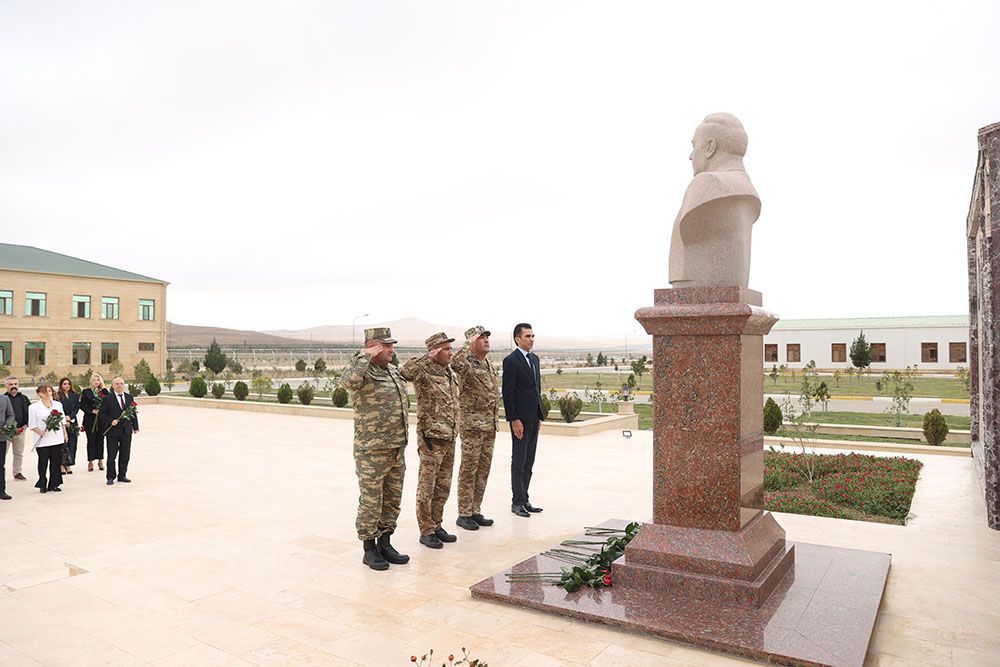 With regard to the execution of the Order of the President of the Republic of Azerbaijan declaring 2023 as the "Year of Heydar Aliyev" in Azerbaijan, a series of events held in the Azerbaijan Army in accordance with the action plan approved by the Minister of Defence are underway, Azernews reports.
One of the military units held an event, "Heydar Aliyev is the founder of our independence and national statehood," with regard to the 100th anniversary of the National Leader, Azernews reports.
First, flowers were laid in front of the monument of the Great Leader, erected in the territory of the military unit, and his memory was honoured.
Before the event, which was attended by military personnel, family members of Shehids (Martyrs), war veterans, public representatives, schoolchildren, and other guests, the memory of the National Leader and Shehids (Martyrs) who sacrificed their lives for the independence, sovereignty, and territorial integrity of the Motherland was honoured by observing a minute of silence.
The National Anthem of the Republic of Azerbaijan was performed. The speakers noted that, as a result of National Leader Heydar Aliyev's leadership, visionary policy, and intense activity, the Azerbaijan Army with strong defence power and professional fighting ability was formed. It was emphasised that the measures implemented by the National Leader in the field of army development were successfully continued by the Supreme Commander-in-Chief, Mr. Ilham Aliyev.
Then a video about the honourable life path and exceptional services of the Great Leader was shown.
In the end, songs glorifying patriotism and heroism were performed, and poems were read.
---
Follow us on Twitter @AzerNewsAz