Azerbaijani FM Spokesperson: Attack on Tehran embassy preplanned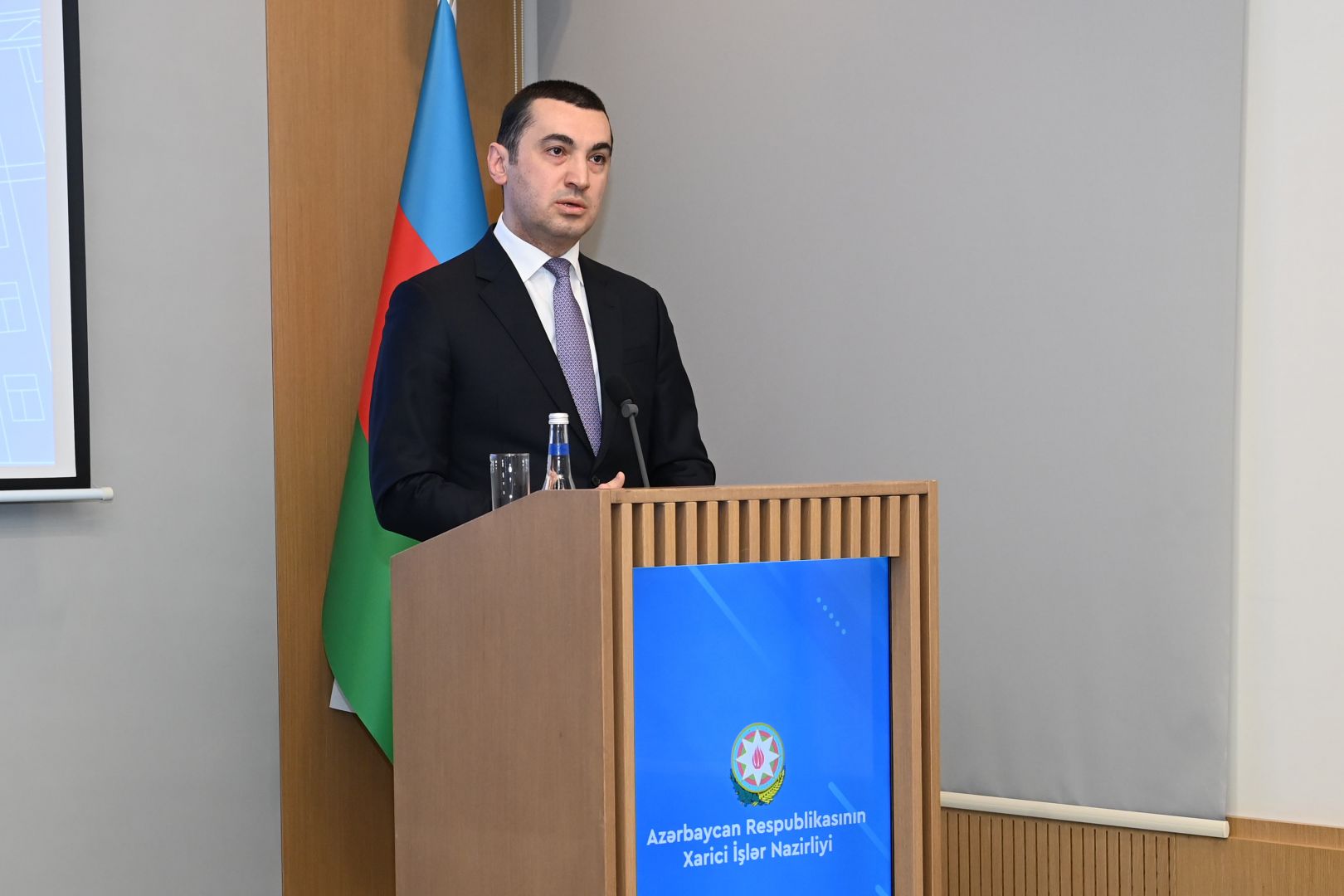 The January 27 terrorist attack on the Azerbaijani embassy in Tehran was deliberate and preplanned, Azernews reports, citing Foreign Ministry Spokesperson Ayxan Hajizada.
The spokesperson made the remarks at a briefing dedicated to the details of the attack on the embassy in Tehran on January 27.
The spokesperson highlighted that the failure of the Iranian diplomatic police to intervene when the attacker assailed the embassy raised suspicions, adding that the time difference between the surveillance cameras installed outside and inside the embassy was 24 minutes.
"From what the embassy's security cameras caught, it becomes clear that this attack was deliberate and preplanned," he added.
Hajizada stressed that Iran does not intend to take concrete steps in connection with the terrorist attack.
"We can't say in advance in which direction steps will be taken if Iran continues to do nothing. The inadequate attitude of the police and the fact that this person (ed.- the perpetrator) is not treated as a terrorist once again indicates that the Iranian side does not intend to take concrete steps in connection with the terrorist attack. This is regrettable," he added.
Additionally, the official stressed that Azerbaijan urged Iran to thoroughly investigate the attack and punish the perpetrators.
"However, no official information has been received from Iran as of yet," he emphasized.
Hajizada also added that the attack in Tehran caused further deterioration of relations with Iran, stressing that the hosting party must ensure the security of the embassy.
Noting that the terrorist managed to fire numerous shots at people inside the embassy within four minutes, the official stated that one of the injured employers, Vasif Tagiyev was wounded with a pistol.
In a video shown during the briefing, Tagiyev said that a bullet fired from a pistol entered his jaw and came out from under his eye.
In response to the information about the terrorist allegedly looking for his wife in the embassy, Tagiyev completely refuted the statements.
"It's a lie. His aim was to commit a terrorist attack. A man who came to look for his wife would not have come with a gun," he stressed.
The head of the security guard of the Azerbaijani embassy in Iran was killed, and two other security officers were wounded in the armed attack on the building on January 27.
--
Sabina Mammadli is AzerNews' staff journalist, follow her on Twitter: @SabinaMmdl
Follow us on Twitter @AzerNewsAz