Turkey to open factory in liberated Jojug Marjanli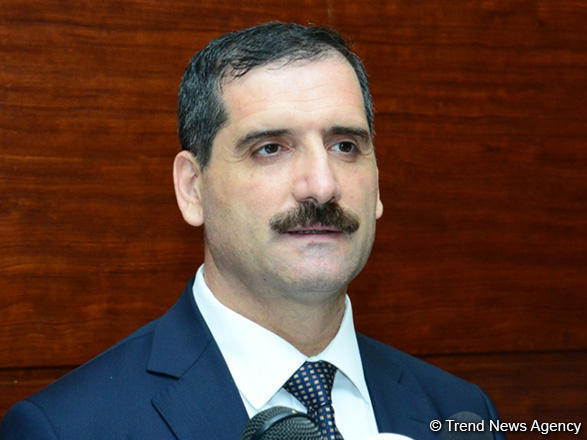 By Abdul Kerimkhanov
Turkey intends to build a souvenir factory in the village of Jojug Marjanli of the Jabrayil region of Azerbaijan, Turkish ambassador Erkan Ozoral said on October 6.
The project was initiated by the Turkish International Cooperation and Development Agency (TIKA), said Ozoral.
He noted that at present, within the framework of the works implemented by TIKA in the village, greenhouses and beekeeping farms have been established and are functioning. At the same time, work is currently underway on the construction of a souvenir factory, the ambassador concluded.
As part of the joint projects of the Ministry of Economy of Azerbaijan and the Turkish Embassy in the village of Jojug Marjanli, 15 tunnel-type greenhouses with an area of 160 square meters each have been installed. Greenhouses are equipped with a drip irrigation system, seeds, fertilizers and pesticides, tools and equipment for plant care are handed over to users. In addition, 10 bee colonies, various apicultural equipment and materials were transferred to 15 families of the village.
In the framework of projects implemented by the Ministry of Economy together with the Turkish Embassy in Azerbaijan, sales of products manufactured in greenhouses and beekeeping farms established in the village of Jojug Marjanli have already begun.
The implementation of projects is of great importance in providing employment in the village and in the socio-economic development of the district.
Jojug Marjanli village was occupied by the Armenian armed forces in 1993. About 1,000 villagers were forced to leave their homes, escaping bullets.
As a result of the Horadiz operation carried out in 1994, it was liberated from the Armenian occupation.
Due to the fact that until April 2016, the strategic highland of Leletepe was under the occupation of the Armenian army, it was impossible to live in the village of Jojug Marjanly. However, after the liberation of the hills by the Armed Forces of Azerbaijan, conditions were created for safe living in the village.
The first stage of recovery is the demining of the territory of the village from mines and unexploded shells. The work is in full swing and the roads to the village have already been cleared.
President Ilham Aliyev signed a decree to restore the village of Jojug Marjanli. Initially 50 houses and a school building for almost 100 places were built, the corresponding infrastructure was created. Residents will create there their farms, and will be engaged in agricultural work.
Another 100 houses, a kindergarten, a first-aid post and other necessary social infrastructure facilities will be built in the village of Jojug Marjanli. To this end, 9 million manats ($5.3 million) has been allocated from the reserve fund of the President of Azerbaijan to the State Committee for Refugees and Forced Migrants.
---
Follow us on Twitter @AzerNewsAz