Bulgarian observer: Presidential election in Azerbaijan held within int'l norms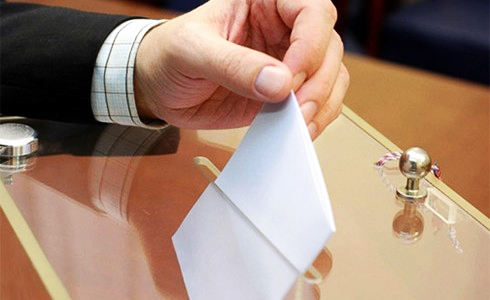 By Trend
The presidential election in Azerbaijan was held within the international norms, Bulgaria's MP from the Socialist Party Pencho Milkov said.
Milkov made the remarks in Baku April 12 at the press conference of observers from the "Civil Dialogue" international observation mission, consisting of the members of the European Parliament, MPs from Italy, Germany, Poland, Bulgaria, Belgium, France, Argentina and Slovakia.
"I have arrived in Baku for the first time," he said. "We visited several polling stations as observers and we did not notice any violations. We managed to talk to the voters. The opinions were also exchanged with local observers representing various parties."
Azerbaijan held a presidential election on April 11.
Eight candidates were registered for the election. Six of the candidates were nominated by political parties, one candidate was a self-nominee and another candidate was nominated by an initiative group.
The incumbent head of state, Chairman of the New Azerbaijan Party Ilham Aliyev has garnered 86.03 percent of votes in the election, according to the votes counted in 5,641 polling stations.
On the voting day, 5,426 permanent polling stations and 215 temporary polling stations in 125 constituencies operated in the country.
The election was observed by 894 international observers (61 organizations, 59 countries) and 58,175 local observers.
The voter turnout was 74.51 percent. That is 3,962,123 of 5,332,817 voters cast ballot in the election.
---
Follow us on Twitter @AzerNewsAz