Baku Honey Fair brings together honey producers from all regions [PHOTO]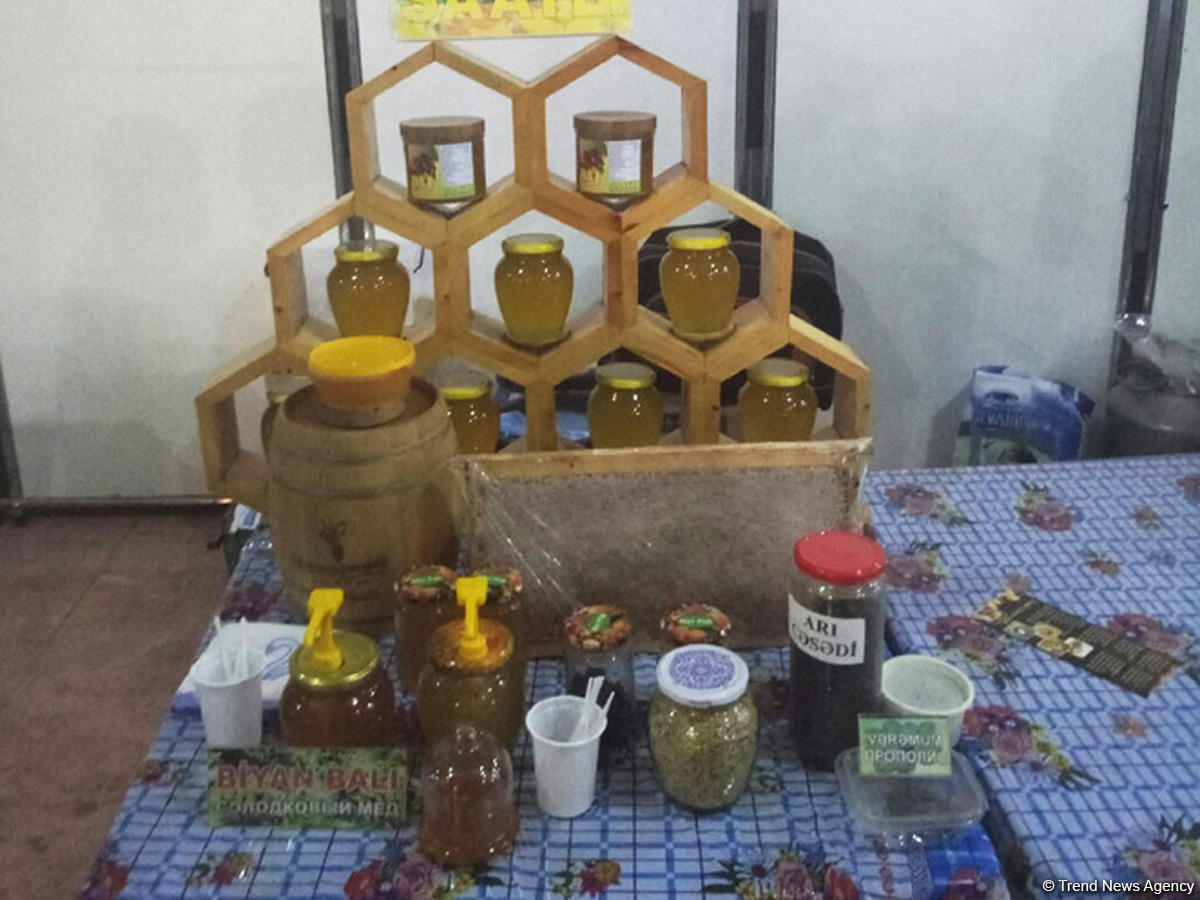 By Rashid Shirinov
The yummy Traditional Baku Honey Fair kicked off in Baku on October 10, bringing the honey producers of all regions of Azerbaijan in one place.
A total of 332 beekeepers participate in the fair, which will last until November 5.
Deputy Minister of Agriculture Seyfaddin Talibov told reporters that the largest number of beekeepers participating at the fair represent the Lankaran economic region of the country.
"We have 106 beekeepers from the Lankaran economic region, followed by Shaki-Zagatala economic region - 91 people, and Ganja-Gazakh economic region, which is represented by 70 beekeepers," he said.
Talibov noted that as many as 107.5 tons of liquid honey, 5.5 tons of comb honey and more than 1.2 tons of other products of beekeeping have been exhibited at the fair. For comparison, last year only 75 tons of liquid honey were exhibited.
Deputy minister also added that 22.5 tons of honey didn't pass quality control this year, while the figure was 23.5 last year.
The Traditional Baku Honey Fair, first held in 2008, is one of the largest fairs organized in the capital city, with hundreds of beekeepers offering their honey to guests of the event. Last year, 256 beekeepers participated in the fair.
The fair guests are able to taste and purchase many honey flavors, including lime, meadow, acacia, crown of thorns, chestnut, sunflower, licorice flower, sweet clover, etc.
Today the beekeeping development is a priority in the world, as this industry does not harm the environment and agriculture.
Widespread in the mountainous regions and adored for the nutritional and therapeutic qualities of honey, beekeeping is a rapidly developing sector of the Azerbaijani economy. Domestically produced honey is famous for its high quality and unique taste.
The apiculture has become one of the leading fields of the economy in numerous regions of Azerbaijan, in particular, Astara, Gadabay, Dashkesan and Zagatala. The country is home to one the most famous bee species in the world – the Mountain Grey Caucasian Bee – which can fly at 6 degrees below zero C and has the longest proboscis for sucking up the nectar.
It is noteworthy that the Azerbaijani government freed farmers engaged in apiculture from taxes until 2019, besides the land tax. Moreover, the government gives subsidies, preferential loans to the farmers to facilitate growth in this sector.
---
Rashid Shirinov is AzerNews' staff journalist, follow him on Twitter: @RashidShirinov
Follow us on Twitter @AzerNewsAz
---
Follow us on Twitter @AzerNewsAz