Baku flights affected by Lufthansa pilot strike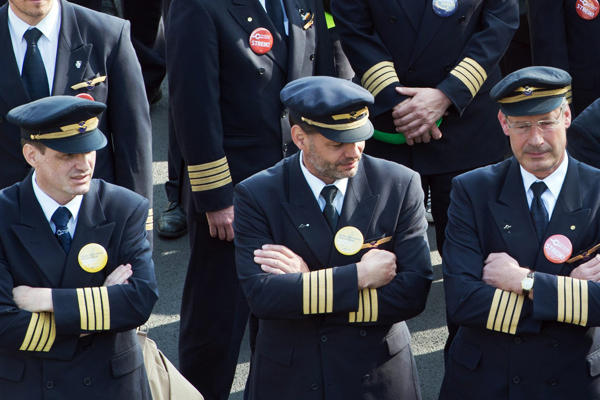 By Trend
The strike of employees of Germany's Lufthansa flagship airline has also affected the flights in Baku's direction, the airline company's Azerbaijani office told Trend on November 24.
"Frankfurt am Main-Baku and Baku-Ashgabat flights by Lufthansa, as well as those in the opposite direction, have been canceled for Nov. 24 and Nov. 25," the company said. "There is no information yet regarding the flights for Nov. 26."
Lufthansa's Baku office also noted that every passenger of the canceled flights is being treated individually, a variety of alternatives are being offered, those passengers can change the departure date or cancel the reservation free of charge.
Lufthansa cancelled 900 flights on Nov. 23 and 912 flights for Nov. 24, which affected some 200,000 passengers.
It is the 14th strike since April called by the Vereinigung Cockpit (VC) pilots union. Lufthansa urged VC to work towards a resolution.
Pay talks between VC and the German carrier broke down earlier this month, and Lufthansa said the union had "consistently rejected the offer" of mediation.
The union is calling for a 3.7 percent pay rise for 5,400 pilots dating back to 2012. Lufthansa, which is facing increasing competition from budget rivals, offered a 2.5 percent increase over the six years until 2019.
---
Follow us on Twitter @AzerNewsAz