10 January 2018 16:53 (UTC+04:00)
1 626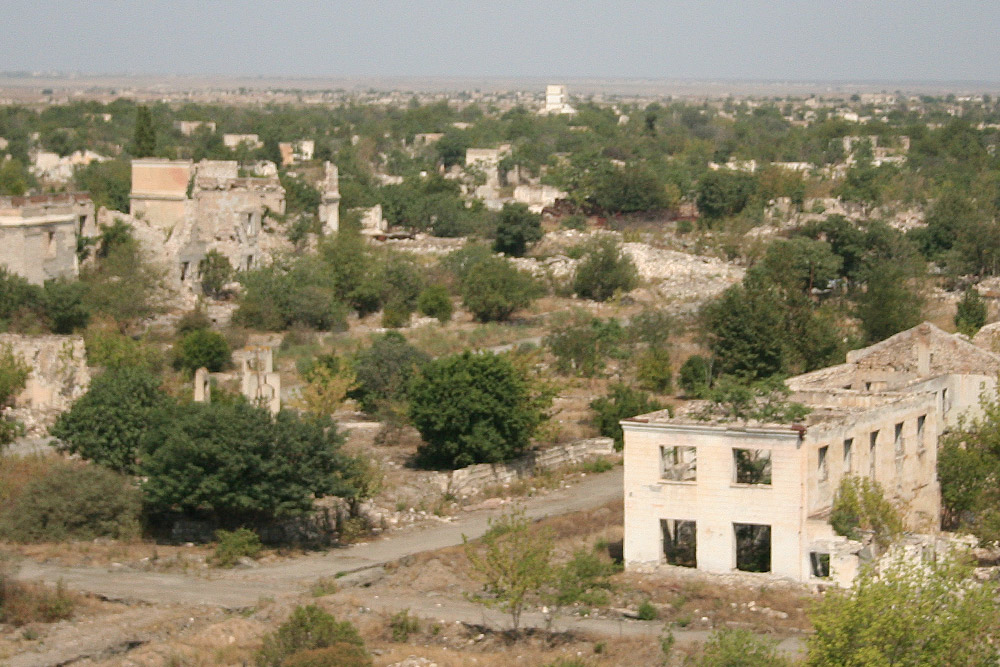 By Rashid Shirinov
The Armenian-Azerbaijani Nagorno-Karabakh conflict must be resolved through substantive negotiations involving the solution of the problem peacefully and not through bloody violence and war, Kirill Krivosheev, correspondent of the Foreign Policy Department of the Russian publication Kommersant, said on January 9.
In his interview with Day.Az, Krivosheev spoke about the obstacles to the settlement of the long-standing conflict as well as about the policy of Russia in its regard.
"It is obvious that the parties to the conflict are not ready to make any mutual concessions to each other," he said. "In addition, the OSCE Minsk Group also shows its ineffectiveness in the settlement of the Armenian-Azerbaijani Nagorno-Karabakh conflict, since this issue is not in the priority of other member countries except Russia."
The Minsk Group, the activities of which have become known as the Minsk Process, spearheads the OSCE's efforts to find a peaceful solution to the Armenian-Azerbaijani conflict. It is co-chaired by France, Russia and the United States. Although the Minsk Group deals with the issue for over two decades, its activities have brought no breakthrough results so far.
As for Russia, Krivosheev noted that the country, being the leading regional power, conducts a policy of peaceful neighborliness towards the South Caucasus countries, and this factor extends both to Azerbaijan and Armenia.
He noted that this position of Russia is connected with the fact that both sides of the conflict are the country's closest ally and partner: "Armenia is Russia's closest ally, and neighboring Azerbaijan is considered a reliable strategic partner with which it has close ties in many spheres of cooperation."
Krivosheev also said that the settlement of the multi-year Nagorno-Karabakh conflict is clearly in the interests of Moscow, since the unresolved conflict poses a serious threat for the security not only of its sides, but also of the entire region.
"At the official level, Russia stands for the territorial integrity of Azerbaijan and the principle of the inviolability of its borders, but it does not unilaterally support the position of any of the parties to this conflict," he added.
Krivosheev also noted that the status quo in the Nagorno-Karabakh conflict does not suit Azerbaijan and its policy of inviolability of borders.
Of course, this can in no way suit the country, since more than a million of Azerbaijanis, who lived in Nagorno-Karabakh and seven other regions now occupied by Armenia, are obliged to resettle in other parts of Azerbaijan, far from their native homes. The conflict began in 1988 when Armenia made territorial claims against Azerbaijan. As a result of ensuing war, Armenian armed forces occupied 20 percent of Azerbaijani territories in 1992.
The ceasefire agreement in 1994 was followed by peace negotiations, but until now, Armenia controls fifth part of Azerbaijan's territory and rejects implementing four UN Security Council resolutions on withdrawal of its armed forces from Nagorno-Karabakh and surrounding regions.
---
Rashid Shirinov is AzerNews' staff journalist, follow him on Twitter: @RashidShirinov
Follow us on Twitter @AzerNewsAz
Related News