Azerbaijan and Lithuania Health Ministries eye cooperation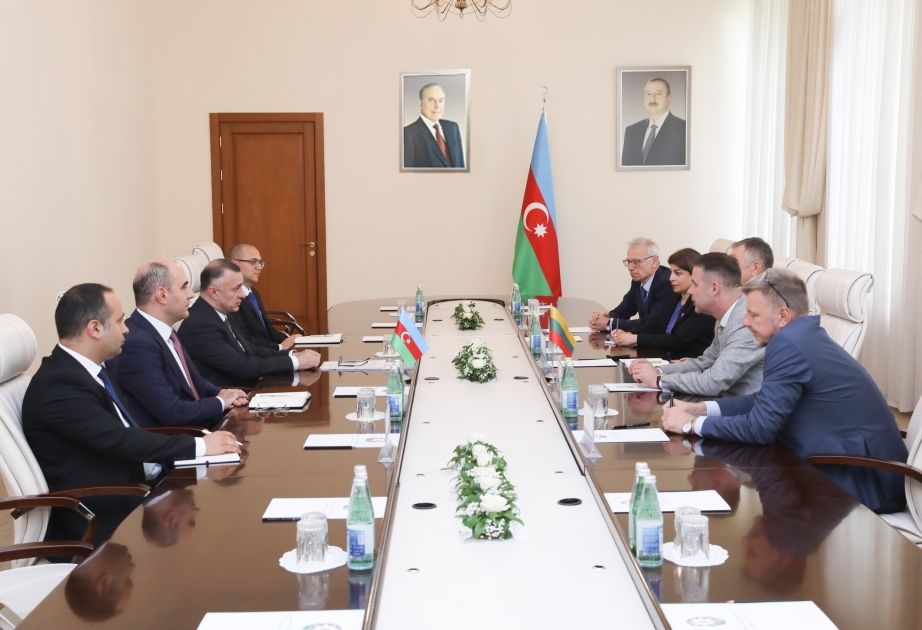 Azerbaijan and Lithuania Health Ministries have agreed on expanding cooperation.
Speaking at the meeting, Azerbaijan Health Minister Teymur Musayev stressed the successful cooperation between the two countries in many areas, including in the field of health and medical science, Azernews reports.
The Minister noted that since 2021, the full implementation of compulsory medical insurance (CMI) has stared in the country.
"CHI is a social project aimed at improving the quality of medical care for the population and based on the principles of solidarity," he said, stressing that the Ministry of Health supports the CHI implementation," said the minister,
The plan for the introduction of compulsory medical insurance provides for the gradual inclusion of medical modules in the social package.
The basis of all reforms is the digitalization of the healthcare system, and the introduction of compulsory health insurance is part of this system.
Along with this, important issues are the introduction of advanced medical technologies in the healthcare system and ensuring citizens' access to medical services. Necessary steps are being taken in these directions in the country.
The Director General of the State Health Insurance Fund under the Lithianian Health Ministry Gintaras Kacevicius thanked for the warm welcome and expressed support for the reforms carried out in the Azerbaijani healthcare system.
He also noted that Lithuania is ready to share its experience with Azerbaijan on the effective implementation of the health insurance system.
---
Follow us on Twitter @AzerNewsAz