12 February 2016 10:00 (UTC+04:00)
745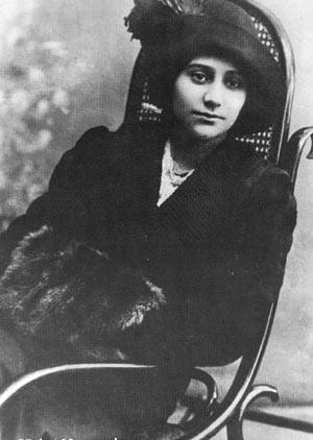 By Laman Sadigova
An amazing life story of great Azerbaijani singer and very brave "first swallow" of Azerbaijani opera spring, began in 1897 in Tbilisi, where little Shovkat Mammadova was born.
Her father, a cobbler, noticed her musical talent when she was six, and thanks to the famous Azerbaijani philanthropist Zeynalabdin Taghiyev, 14-year-old Shovkat began her musical education in the Milan Conservatory.
In those years, female education mainly was aimed to obtain the title of teacher as it was the only real opportunity.
In 1912 when financial assistance stopped, she returned back and entered the music school in Tbilisi. No grounds are specified in the archives for ceasing the financial assistance, but most likely, Taghiyev did not believe in a muslim actress woman to succeed in her future carrear.
But she could star, though a bit later...
She appeared on the stage of the theater named after Taghiev in Baku for the first time at the age of 15, performing the role of Uzeyir Hajibeyov's musical comedy "Husband and Wife".
Up to 1920s all the parties on the stage of Azerbaijani opera were performed by men or non-muslim women. Shovket Mammadova, jeopardizing greatly her life, has become the first Muslim woman to perform on stage in a big public. Nobody knew which reaction to expect...
She sang Arzu and Memorial night with her crystal-clear and ringing voice but then the audience began to leave, angered by her courage, have been unable to assess her brave step forward.
Perturbed crowd even tried to grab her, but, thanks to her friends, she could take the train to Tbilisi, mourning and remembering the bad experience, thinking about her father, who believed in her talent and future. And she refused to give up!
In 1915 she enrolled at the Kiev Conservatory (The National Music Academy of Ukraine now) and met the composer Reinhold Glier.
Thanks to talented singer Shovkat, Glier interested in the Azerbaijani folk music and soon went to Karabakh, where he met with a number of professional mugam performers. Later, in 1934, he wrote his famous opera Shahsenem based on the experiences from this trip, and dedicated it to Mammadova. By the time she had become widely known as a talented opera singer of Azerbaijan.
In 1915 Shovket Mammadova got married an engineer Jacob Lubarski, whom she met three years ago in Milan.
After the Soviet Union strengthened in the country and Azerbaijani women were given more rights and possibilities, Shovket did not miss her chance and doubled her trials to become a star.
Talented singer managed to complete her studies in Milan successfully, and returned back to continue working at the Azerbaijan State Opera and Ballet Theatre in Baku. A young woman in a cruel world of men – she refused to deny her destiny only because of local vestiges of the past.
Her efforts were not a waste of time – everything she dreamed about became true.
Since 1921, Mammadova toured Moscow, Leningrad, Paris, Milan, Tabriz and Tbilisi, performing arias from different compositions.
In 1921, after the European tour, she returned to Baku, where she met her friends Uzeyir Hajibeyov and Muslim Magomayev. One of them said "Now we have our own first opera singer and actress." Uzeyir Hajibeyov offered her to take a role in Arshin mal alan and the actress agreed.
From 1946 to 1950 Shovkat Mammadova was the head of the vocal department of the Azerbaijan State Conservatory, where she worked until her death in June 8, 1981.
---
Follow Laman Sadigova on Twitter: @s_laman93
Follow us on Twitter @AzerNewsAz