16 September 2014 09:23 (UTC+04:00)
1 691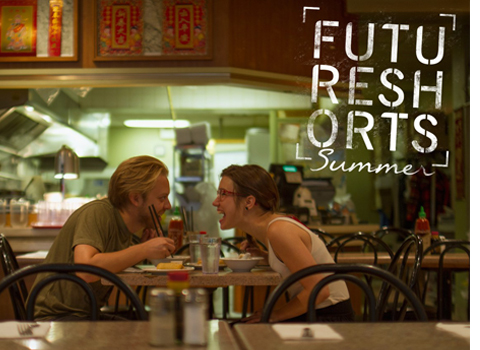 By Nigar Orujova
Baku will enjoy the summer season of the world's famous Future Shorts film festival in the unusual place this September.
At present, this festival covers 90 countries, 300 cities of the six continents and offers 1,400 film screenings per year throughout the world.
During the 10-year history of its existence, the festival has gained attentions of movie fans from different parts of the globe from Finland to Mexico. The festival gives opportunity to professionals and newcomers all over the world to become a part of international cinematographic community.
For three days, September 19 to 21, short films enthusiasts will be able to enjoy the best films of the last season.
Traditionally organized by YARAT Contemporary Art Space, the festival of the short films will be held at the rooftop of Yay Gallery in the Old City at 9 p.m.
The summer season includes eight films: No Joke (UK), Butter Lamp (France, China), I am Tom Moody (UK), Cirrus (UK), Life is a bitch (Canada), Misterio (Spain), Metube: August sings Carmen "Habanera" (Austria), Just before losing everything (France).
The four-minutes long "No joke" by Maxim Kelly is a music video that shows the ultimate cure, in the form of old people dancing. Pop music and humor come together in the photographer Maxim Kelly's short film of the KolKata Laughing Society.
"Butter lamp", a 15-minutes long experimental film by Hu Wei, revolves around a young photographer and his assistant who travel with Tibetan nomads to take photos of their daily life. Against diverse and more or less exotic backgrounds, the families appear to the photographer. Through these shots, the photographer will weave unique links of nomad families together.
"I am Tom Moody", an animation by Ainslie Henderson is a surreal trip into the subconscious of a stifled musician as he struggles to sing.
The three minutes long, "Cirrus" music video by Cyriak is a beautifully surreal video collage for Bonobo's song Cirrus. It is certainly weird, using old footage of ordinary life to create complex machines and giant robots.
The comedy of "Life is a bitch" by Francois Jaros presents 95 awkward scenes in five minutes.
The fiction film "Misterio" by Chema Garcia Ibarra shows a family of two parents and their son. The trio is heading towards a crisis in which understanding is only one way out.
"MeTube: August sings Carmen Habanera" is a musical comedy by Daniel Moshel. "MeTube", is a homage to thousands of ambitious YouTube users and video bloggers, gifted and less gifted self-promoters on the Internet. It has attracted international attention. No less than George Bizet's Habanera "Carmen" has been reinterpreted for MeTube and enhanced with electronic sounds. Behind the crossover of musical styles are the director Daniel Moshel as well as the opera and oratorio tenor August Schram.
The last but not the least film is a 30 minutes drama by Xavier Legrand called "Just before losing everything."
A young boy pretends to go to school and hides under a small bridge. A teenager in tears waits at a bus stop. A woman picks them up and drives them to a parking lot of a supermarket.
Tickets to this spectacular festival are available at city boxes.
Related News