Day of Poets to be celebrated in Azerbaijani capital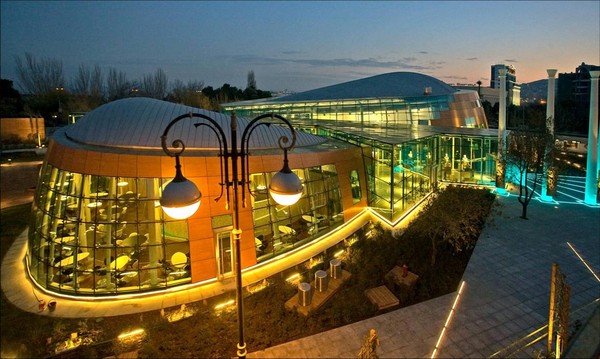 By Nigar Orujova
The Day of Poets will be marked at the International Mugham Center in Baku on June 5.
According to the event organizer Jeyran Nariman, "the date of the event is not accidental. Famous Azerbaijani poet Mikayil Mushfig, who left an indelible mark in the national literature, was born on this day. "
The event is being organized by the Union of Poets and Govhar Group. It will be joined by poets, writers, men of art and musicians from six countries - Turkey, Ukraine, Russia, Kyrgyzstan, Uzbekistan, and Georgia.
Mikayil Mushfig is an acclaimed Azerbaijani poet, who despite his short life became one of the pillars of Azerbaijani poetry.
Mushfig was born in Baku on June 5, 1908. Known well for his high intellect, he studied at Baku Teachers School and in 1931 graduated from the Department of Languages and Literature of the Baku State University.
Mushfig started his professional career as a school teacher and while being involved in teaching he started writing poems. His first poem, Bir Gün ("One Day"), was published in 1926. Mushfig also translated a number of poems from Russian.
Most of his poetry was dedicated to nature, feelings, the working class, and communism. He also taught tar lessons and wrote the "Sing Tar, Sing" poem, which was published and received wide acclaim among the public. But this poem could have been the reason of his becoming one of the criticized poets in the Union of Azerbaijani Writers.
Soon thereafter, Mushfig was arrested and executed by the Soviet authorities at the age of 30 during the Stalinist purges in the USSR in 1939. At the time, tens of thousands of intellectuals believed to be dangerous to the Union were exiled to Kazakhstan and Siberia or killed.
Along with Samad Vurgun and Rasul Rza, Mushfig became one of the founders of new Azerbaijani Soviet poetry style in the 1930s.
Memoires about Mushfig, "My Days with Mushfig", written by Dilbar Akhundzade, Mushfig's wife, in the 1970s, are very interesting documents about that epoch, though she was not able to mention certain details about the political repressions that had victimized her husband.
Akhundzade writes that Mushfig was very courageous and honest, even when he was a child. He did not fear the repressive government machine that went on killing and exiling many Azerbaijani intellectuals.