4 January 2016 15:40 (UTC+04:00)
1 946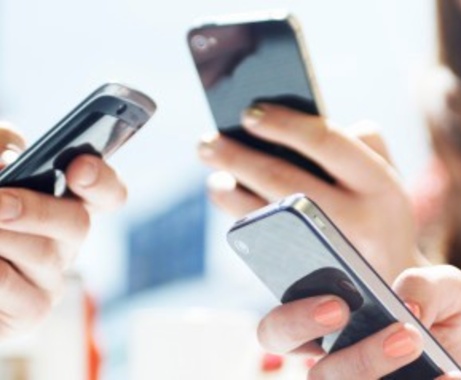 By Nigar Orujova
A new universal mobile payment system that can eliminate the need to carry a plastic card or cash will be presented in Azerbaijan in February 2016.
The new mobile payment system AzerPay to be tested in January is expected to offer contactless and remote payment, money transfers, applying for loan, operations in POS-terminals, recharge of account, payment of utility services, and many other advantages.
Overall, more than 160 variations of payment services will be available at the time of the start of the system.
Entrepreneurs will also benefit the new system, as soon it will be possible to register Individual Taxpayer Identification Number to use mobile phones as a means of accepting payments-- Mobile POS. AzerPay will fully take on the duties of personal accountant, allowing to receive payments related to commercial activity, and automatically pay taxes.
The system plans to enter the CIS market until the end of 2017, while since the start of the project, users will be able to use the services while being in roaming. This will allow to timely pay for municipal services, mobile communication, or pay off credit and transfer funds without any losses, as the technology developed by AzerPay does not require the use of internet connection or software applications. Users will get access to their account via any mobile phone, regardless of the operating system.
Protection of the account is guaranteed by advanced solutions of the world-renowned vendors in the synthesis with the technology of AzerPay.
AzerPay offers several levels of security: user's number of mobile operator, the subscriber code, pin-code, as well as combined methods of data exchange needed to authorize any operation.Even in case of loss of a mobile phone, trespassers will not be able to use the account.
Meanwhile, the user will be able to have an access to its account at anytime and anywhere in the world by means of the system's website or the around-the-clock support service.
Leading experts from the U.S., Germany and Russia have held testing of the system to protect against threats and also noted the high level of security.
The operator also took care of fault tolerance, which implies continuous service provision to customers 24 hours 7 days a week. In addition, the service has received a number of the international patents.
Given that the country pays special attention to widespread introduction and development of non-cash payments, AzerPay – high-tech, multi-functional and socially-oriented system – enjoys chance to become a widespread national product with a claim to enter the global market.