New rules for purchasing SIM cards declared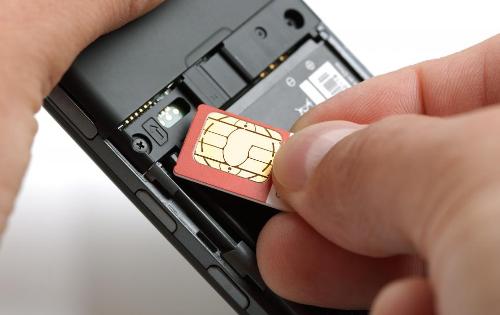 By Vusala Abbasova
The Azerbaijani government has decided to enact new measures in mobile phone registration to prevent third party users from utilizing registered cell phone numbers.
Under the recent governmental amendments, local mobile operators will take a range of measures to assign users to a specific SIM card.
Mobile operators have already begun to send SMS messages to subscribers with an invitation to the service center to register his/her mobile number to his/her name.
This measure will help operators keep registration records and insure the validity of information and solve any further problems related with his/her respective number.
The changes are applied when customers sign contracts with the telecommunications companies, which are prohibited from selling SIM cards to a third party.
The contracts currently do not provide a guarantee of control, and if the number is used by a third party, then all responsibility for this number is laid upon the registered owner of the number.
About one third of all SIM cards in the country are not registered to a specific user.
The mobile operator subscription database was created using data provided by the Interior Ministry from September 1 in order to eliminate mobile phone use by third parties. Database use, however, has been pushed back one month due to some technical difficulties.
As of now, operators are attempting to reference personal data through the individual identification number (FIN), which will eliminate incorrect personal information about citizens.
These measures will resolve a range of problems existing between operators and subscribers, such as the illegal sale of SIM cards, which creates a lot of problems for its registered owners.
They will also rule out the possibility of buying SIM cards using another person's passport data and work to fight against mobile scams that withdraw funds from the subscriber's balance.
The scams could also register the number to someone else's bank account. As it is impossible to get the money back, the subscriber would then have to contact his/her operator to obtain account statements.
Other frequent cases involve false calls from unregistered SIM cards in order to warn of an imminent terrorist attack.
The responsibility for such calls in the future will rest on the registered owner of the number.
New rules are expected to significantly facilitate the process of notification, as subscribers will regularly receive messages about fines and fees, including gas, water, and electricity bills, violations of traffic rules, the expiration of the identity cards, passports, etc.
The possible electronic sale of SIM cards on the Electronic Government Portal (e-gov.az) is under consideration.
The online purchase of mobile numbers can be done under the user's own e-signature and payment method.
Currently, there are three mobile operators in Azerbaijan – Bakcell, Azercell, and Azerfon.
The mobile connectivity rate has reached 112 percent in the country according to the Ministry of Communications and High Technologies.
---
Follow us on Twitter @AzerNewsAz