Polish firm keen on construction of Baku subway lines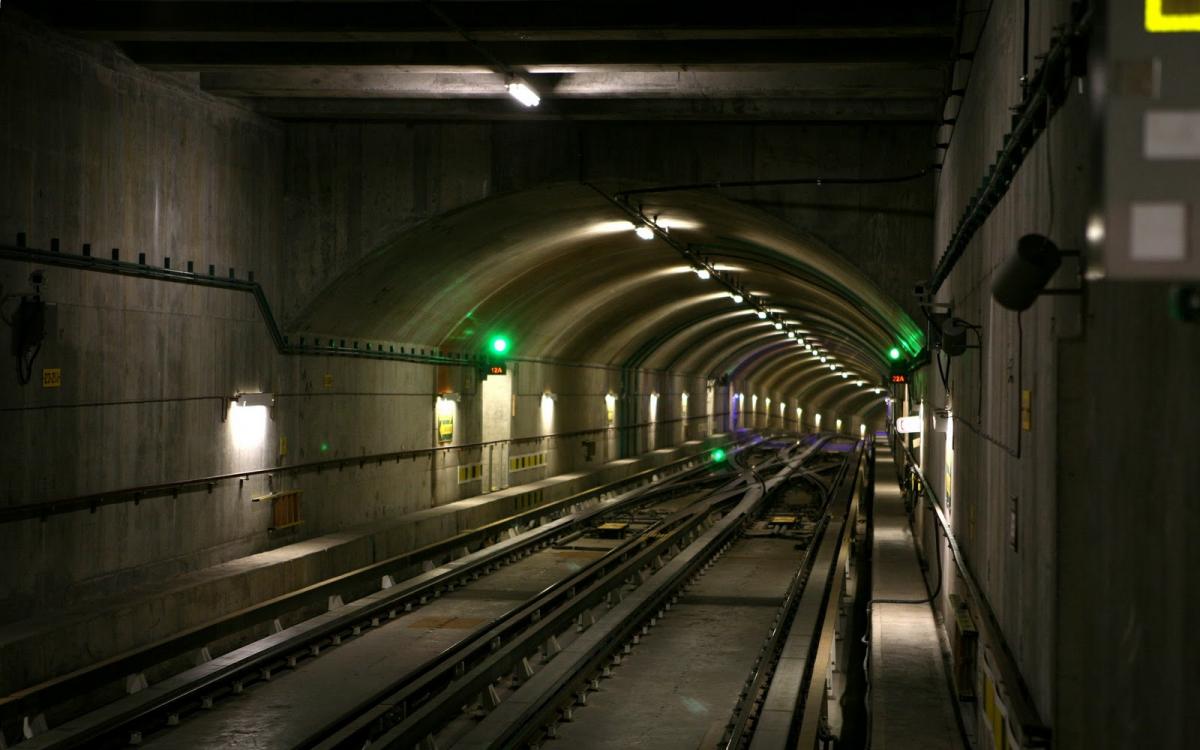 By Seymur Aliyev
Polish company Tines is interested in the construction of new subway lines in the Azerbaijani capital Baku, CEO Thomas Shuba told media in Krakow.
"We are aware of Azerbaijan's plans to significantly expand the subway network and we presented our proposals to the Baku subway administration to be involved in supplying modern systems of top rail structures. We are waiting for a response," Shuba said.
According to Shuba, Tines is specialized in supplying safe and low-noise top constructions for railway, streetcar and subway lines.
"We have implemented a lot of large-scale projects in Poland, Ukraine, Russia and Kazakhstan. Our technologies were applied during the construction of subways in Warsaw, Kiev and Almaty. We have established production of our systems in Kazakhstan, and are also planning to open a plant in Russia," he said.
The current length of the Baku subway is 34.56 kilometers with 23 stations.
Opened in 1967, Baku Metro with 6.5 kilometers of underground lines and five stations, was the fifth underground in the former Soviet Union. It has features found in most other former Soviet subway systems, including very deep central stations, and exquisite decorations reflecting traditional Azerbaijani national features.
Adoption of the 20-year Baku Metro Development Plan shows the authorities' particular attention to the underground's improvement. According to the Baku Metro head Taghi Ahmadov, the number of railway stations will reach 73 by 2030.
Extensive work has been done to develop subway lines in the past few years and about 600 million manats ($764 million) were allocated for the development of the subway. It included comissioning Nasimi, Azadlig Avenue, Darnagyul and second exit of 28 May subway station, and reconstuction of Icherisheher and Koroglu stations.
The 28 May station will be reconstructed in 2013. The work at Avtovokzal, Memar Ajami-2, Hazi Aslanov-2, Kohna Guneshli and Yeni Guneshli is underway.
It is planned to open the new Avtovokzal and Memar Ajami-2 stations in 2013. Hazi Aslanov-2, Kohna Guneshli and Yeni Guneshli stations are scheduled to open in 2016, according to Ahmadov.
The Baku subway is known well as one of the most beautiful subways in the world. Nizami subway station in the city center is of particular interest for tourists for its unique interior depicting characters of the outstanding Azerbaijani poet's works.
In the future, the underground will be equipped with modern technology enabling it to service seven-car trains. It is also planned to install lifts for disabled people.
Baku Metro plans to apply the Internet in all of its stations, Ahmadov said earlier. Currently, in most of the stations there is access to the Internet through local mobile providers.
Baku Metro park has 266 subway cars which are capable to ensure safe traffic, the subway head said.
The decision to expand the Baku Metro network was made in view of the growth of the capital's population.
Baku Metro transports over 200 million passengers a year. The number of passengers transported daily exceeds 500,000, on some days reaching even 750,000.