13 February 2019 18:39 (UTC+04:00)
2 130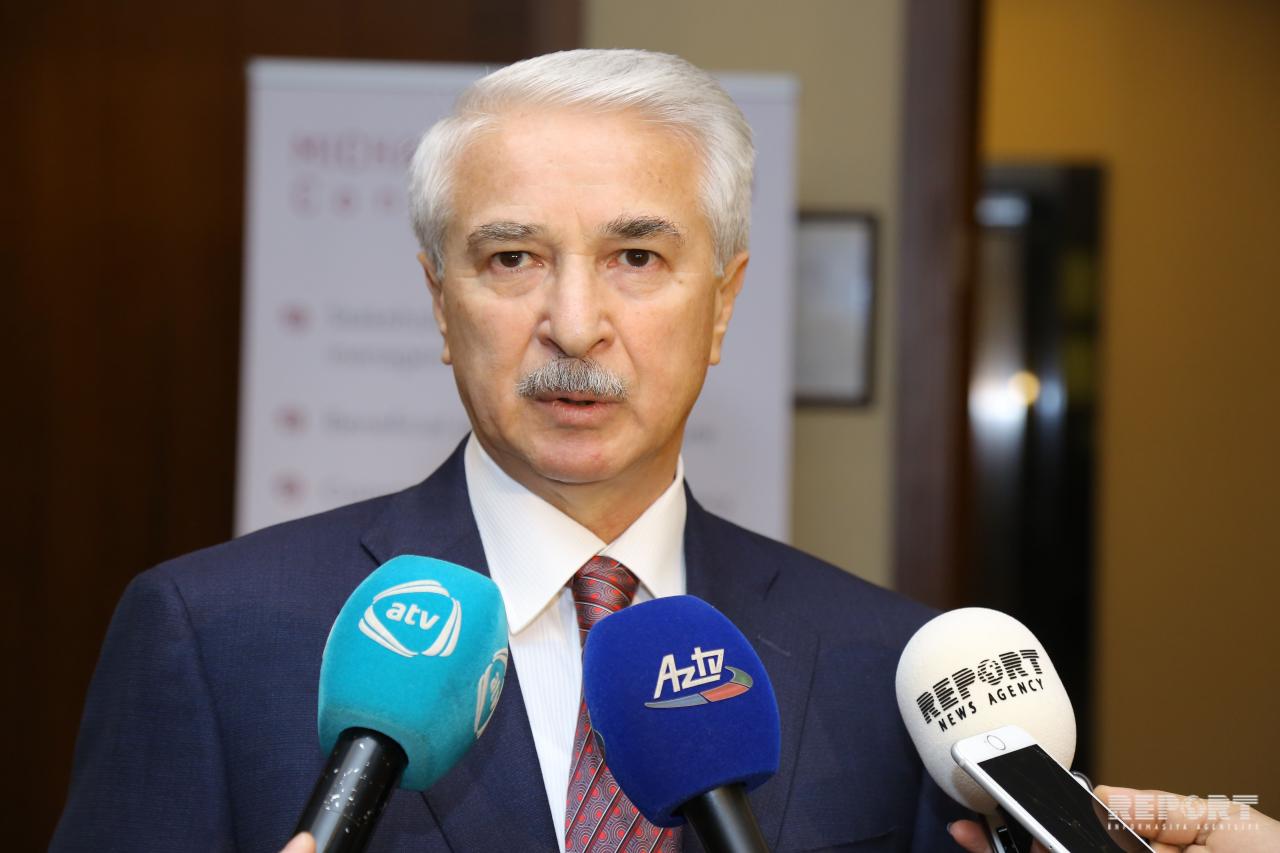 By Mirsaid Ibrahimzade
Deputy Minister of Taxes Sahib Alakbarov stated that serious measures had been taken to create infrastructure for VAT refund.
Serious work is underway to return part of the VAT amount to consumers when making settlements at retail and catering facilities (with the exception of oil and gas products, he said, Report.az informed.
"Cash registers of a new generation have already been installed in several institutions, gas stations and shopping facilities. These devices work in real time, that is, as soon as the check gets through, these data appear in the database of the Ministry of Taxes. All this is still working in test mode. Now we determine what issues may arise," he added.
We receive a lot of appeals about the return mechanism, he said.
"This mechanism is simple. The funds will be automatically transferred to the beneficiary's bank account 15 days after the purchase, that is, after the expiration of the statutory return period for the goods. We hope that buyers and sellers will be interested in installing new generation cash registers. Because when making payments via POS-terminals, 15 percent will be returned to customers, if you pay in cash 10 percent of the VAT amount. Entrepreneurs will also be able to take advantage of the benefits in this matter," Alakbarov added.
The deputy minister noted that the ministry will try to complete the installation of new generation cash registers in major cities by the end of the year.
"Then, the installation of these cash registers will begin in other cities and regions. We are trying to speed up this process as much as possible. After installing cash registers, there will be no need for checks," he said.
These innovations are the part of are the improvement of tax administration, which primarily involves installing on virtually all commercial sites a new generation of cash registers operating in real time. Thus, the ability to somehow influence the cash indicators through various illegal operations such as unscrewing the cash register back will be reduced to zero.
Since January 1, 2019, amendments to the Tax Code have entered into force in Azerbaijan. The amendments provide for refunds of 15 percent (in non-cash payments) or 10 percent (in cash payments) of VAT to customers during purchases in retail and catering networks.
However, the actual implementation of the amendments will be possible only after a procedure for returning VAT is developed.
--
Follow us on Twitter @AzerNewsAz
Related News