Azerbaijan improves legislation on e-signature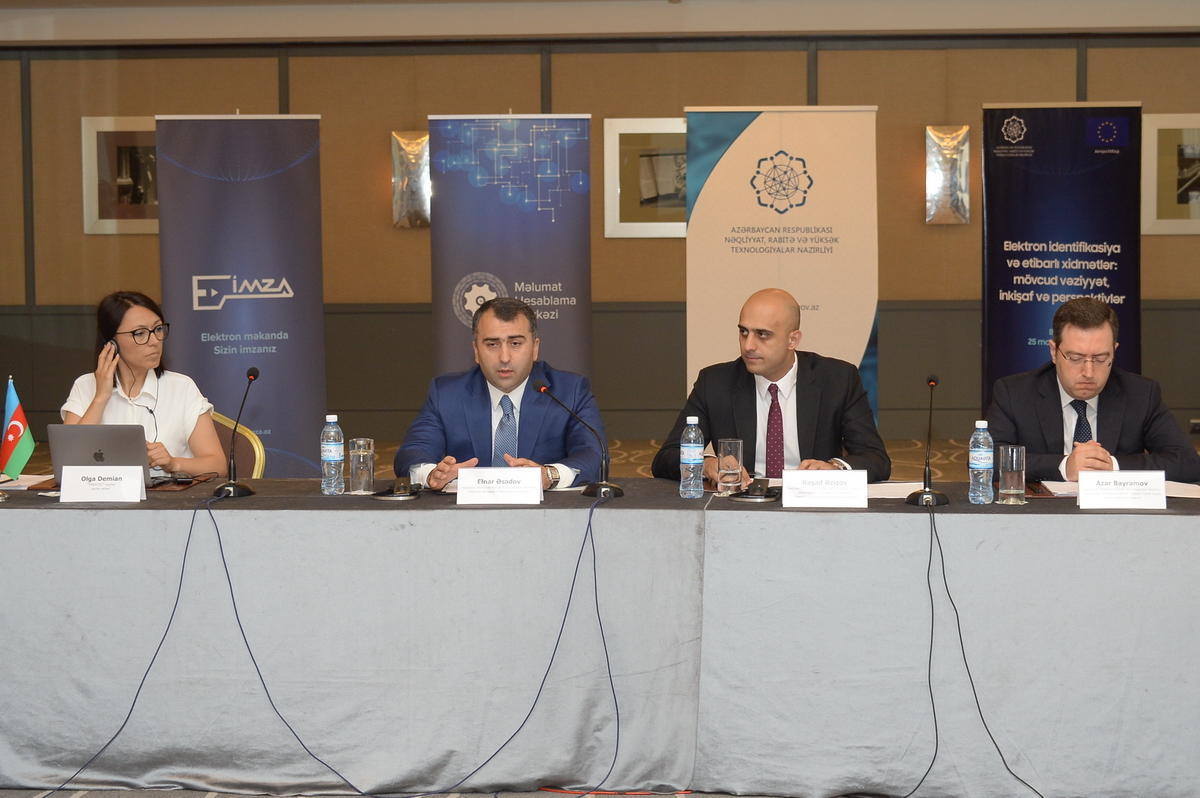 By Rashid Shirinov
Azerbaijan is improving its legislation in the field of electronic signature, Elnar Asadov, Director of the Data Processing Center (DPC) of Azerbaijan's Ministry of Transport, Communications and High Technologies, said on May 25.
He made the remarks at a seminar entitled "Electronic identification and reliable services: current situation and prospects of development."
Asadov noted that the Law on the electronic signature of Azerbaijan complies with the EU Directive of 1999.
"However, today the legislation on e-signature in the EU is being improved and the transition to the new legal regulation of eIDAS is being carried out. This shows that in Azerbaijan we also have to make changes to the legislation," he mentioned.
Asadov added that the new legislation will allow Azerbaijan recognize e-signature certificates mutually with European countries. The European Union greatly supports the country in this matter, and the European experts are carrying out the assessment of the current situation in Azerbaijan in the framework of the TAIEX program.
"They will present us their recommendations in this field," Asadov noted.
He added that the Data Processing Center is ready to technologically ensure mutual recognition of e-signature certificates with Turkey. The work has already been evaluated by a joint working group, and, according to its conclusion, this is technologically feasible.
"The issue of mutual recognition of e-signature at the interstate level is a priority for the DPC. Azerbaijan joined the UN Convention on the use of electronic communications in international contracts in March this year. This convention will simplify the issue of mutual recognition of e-signatures at the interstate level," Asadov said.
It is noteworthy that Azerbaijan has previously held negotiations on mutual recognition of e-signature with Iran, Qatar and Ukraine.
---
Rashid Shirinov is AzerNews' staff journalist, follow him on Twitter: @RashidShirinov
Follow us on Twitter @AzerNewsAz