22 January 2018 14:58 (UTC+04:00)
2 348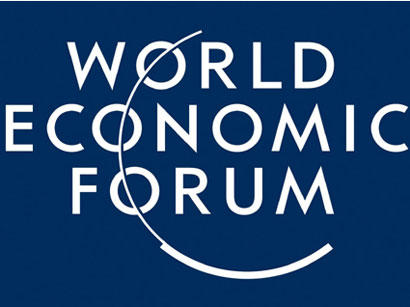 By Sara Israfilbayova
Azerbaijan took the third place among the developing countries in the annual Inclusive Development Index 2018 of the World Economic Forum (WEF).
In the current report, Azerbaijan received 4.69 points out of seven possible.
WEF said the index takes into account the living standards, environmental sustainability and protection of future generations from further indebtedness: "It urged the leaders to urgently move to a new model of inclusive growth and development, saying reliance on Gross Domestic Product as a measure of economic achievement is fuelling short-termism and inequality."
The top-five most inclusive emerging economies are Lithuania, Hungary, Azerbaijan, Latvia and Poland.
Norway remains the world's most inclusive advanced economy, and is followed by Iceland, Luxembourg, Switzerland and Denmark in the top five.

Small European economies dominate the top of the index, with Australia (9) the only non-European economy in the top 10. Of the G7 economies, Germany (12) ranks the highest. It is followed by Canada, France, the UK, the US, Japan and Italy.
Performance is mixed among BRICS economies, with the Russian Federation ranking 19th, followed by China, Brazil, India and South Africa.
Although China ranks first among emerging economies in GDP per capita growth (6.8 per cent) and labour productivity growth (6.7 per cent) since 2012, its overall score is brought down by lacklustre performance on inclusion, according to the WEF.
The Inclusive Development Index (IDI) is an annual assessment of 103 countries' economic performance that measures how countries perform on eleven dimensions of economic progress in addition to GDP. The 2018 index measures progress on three individual pillars – growth and development; inclusion and inter-generational equity – has been divided into two parts. The first part covers 29 advanced economies and the second 74 emerging economies.
The IDI is a project of the World Economic Forum's System Initiative on the Future of Economic Progress, which aims to inform and enable sustained and inclusive economic progress through deepened public-private cooperation through thought leadership and analysis, strategic dialogue and concrete cooperation, including by accelerating social impact through corporate action.
---
Follow us on Twitter @AzerNewsAz
Related News