9 January 2014 18:55 (UTC+04:00)
2 208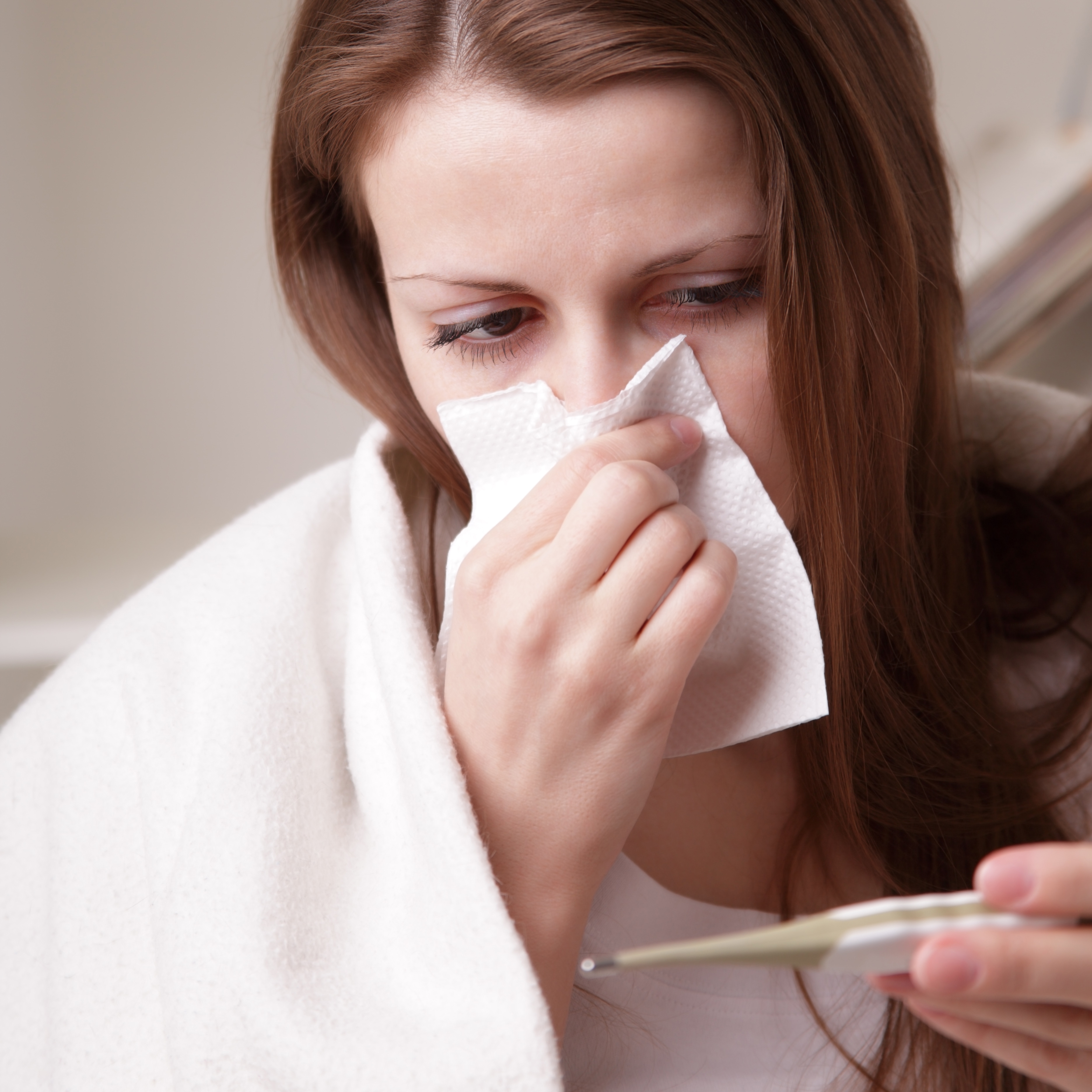 By Nazrin Gadimova
Like any other season, winter is a multi-faceted season. On one side, there is the joy of snow and the lazy sun, but on the other hand, there is flu epidemic posing to spoil our joy.
A growing number of people are in bed with flu. Long queues have formed in pharmacies across the country. Most children are absent from schools and kindergartens. A similar case is in place in most state-run and private sections.
The most concerning challenge for people in this season is how to protect themselves from infection. To overcome the challenges, one needs to know the "enemy's" true face. Its face, as you might know, is pretty changeable - flu strains attacking us change regularly.
Flu can be detected at the beginning of the disease. It attacks at once and "on all fronts ", beginning with headache, pain in the eyes, general aches, and sweating, and finishing with photophobia.
Fever rises sharply to 39 degrees, or even up to 40 degrees Celsius, and can stay high for three or four days. Runny nose, cough, and other symptoms can appear immediately. But more often they appear a little later, on the second or the third day after the onset of the disease.
The viruses that cause the flu are constantly around us and tend to change rapidly. That is why the flu can hurt anyone for many times and spread very quickly. While sneezing, coughing, and talking sick people spray into the air tiny droplets with viruses.
Can we use antibiotics as a remedy to get cured of flu? Definitely no. Both flu and cold are viral diseases, while antibiotics kill only bacteria and are ineffective against viral infections.
If you get sick, it is better to rest until you feel better, and the fever drops.
Drinking up to 8 glasses of liquids such as water, juice, and sweet herbal tea with lemon and honey (if you do not have allergy) every day is good, and it is especially important to drink a lot if you have a fever and sweat a lot. You should not drink strong tea, coffee, or alcoholic beverages, as they do not compensate for the lack of fluid in the body, but rather enhance it. Fresh lemon juice mixed with honey and hot water and warm milk with honey reduce the soreness of the throat and soften dry coughs. It is better to eat light meal, and only when you want.
During the seasonal epidemics, flu spreads rapidly around the world. Thus, according to some estimates, from 3 to 5 million cases of severe illness and between 250,000 and 500,000 deaths were observed as a result of the aftereffect of an illness during epidemics. Most of the deaths fall on people over 65 years.
The epidemiological situation in Azerbaijan related to upper respiratory tract infections, including flu, is currently stable, Azerbaijan's Chief Epidemiologist Ibadulla Agayev said on January 7.
He noted that the flu, which some citizens are currently suffering from, is commonplace.
"As in all countries, there are also facts of flu infection in Azerbaijan," Agayev said. "This is an inevitable and natural process. Infectious diseases have occurred throughout human history."
Agayev also said that it is impossible to name the exact number of Azerbaijani citizens who suffer from upper respiratory tract infections.
"The number of people being hospitalized is very low as people do not attach much importance to these diseases. It can be said that everyone getting the flu can heal himself by his own means," he said.
The country's chief epidemiologist emphasized that despite the fact that scientific literature categorizes the flu as a seasonal disease, one can get the flu at any time of year because of the body's weakened immunity.
Try to stay away from viruses and enjoy your winter with all its beauties.