23 June 2015 08:00 (UTC+04:00)
4 074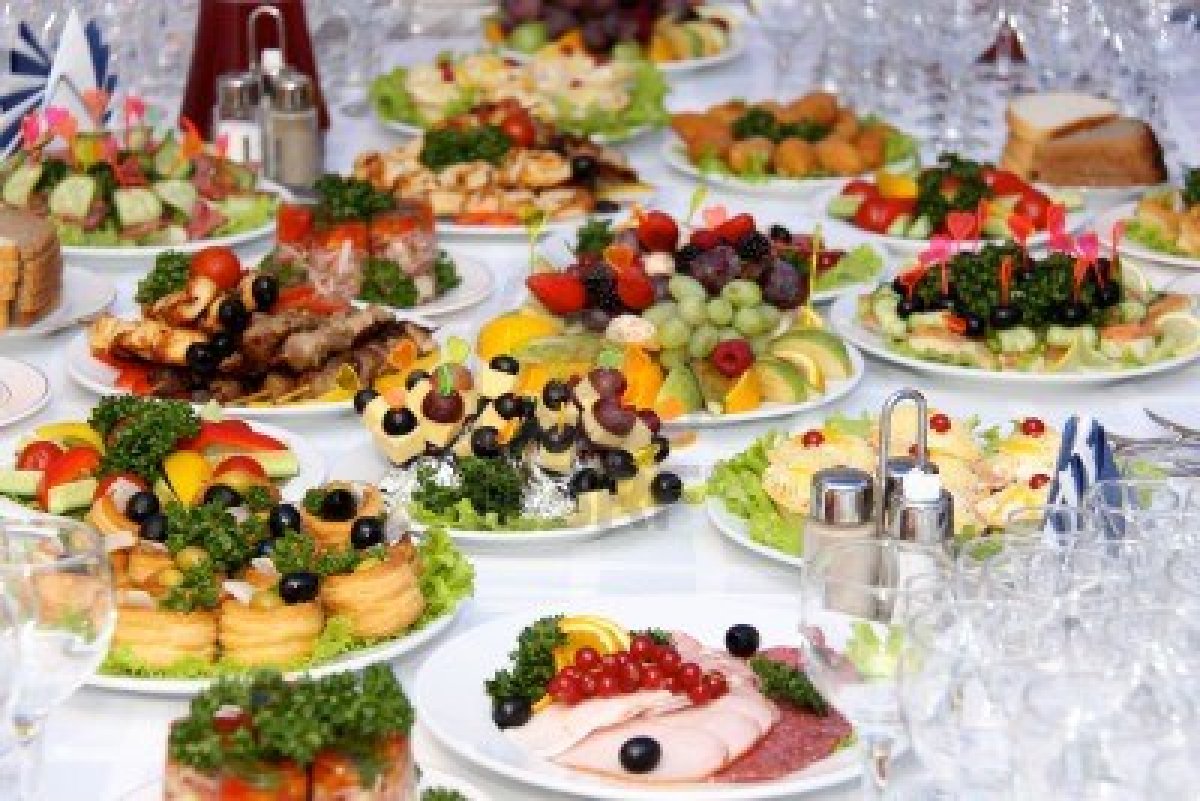 By Nigar Orujova
Guests of Baku should beware of local cuisine as it may lead to addiction and force you to stay here for ages.
Here's a list of food you should definitely avoid in Baku:
Dolma – one of Baku's most dangerous foods, which encourages excessive consumption. Dolma is fresh meat and stuffing wrapped in grape leaves and served with a sour milk and garlic sauce. You should always be aware of the variations of dolma, which might include cabbage and tomatoes, or eggplants and sweet pepper stuffing.
Pilaf – another highly addictive dish. Although it is not easy to prepare real Azerbaijani pilaf, you can eat anywhere in the world, so be careful with the desire to prepare it at your home country. Pilaf is rice with meat, dried fruits, fresh herbs, or vegetables. There are many variations of this dish.
Levengi – this will drive anyone crazy at first taste. Levengi is chicken and fish stuffed with walnuts, onions, sweet and sour dried fruit, such as plums, prunes, raisins and cherry plums. Admit it, it already sounds amazing, right? Just wait until you try it. We definitely recommend you avoid this one during your stay here in Baku.
Kabab – any foodie knows that the Caucasus is famous for its kabab, and in Azerbaijan the art of making kabab is jaw-dropping. You will literally not stop, I tell you, until you consume last scrap of meat. Accompanied with Azerbaijan's famous fresh, juicy tomatoes, cucumbers, eggplants and sweet pepper, this dish is heartwarming.
Think twice if you'd like to taste another masterpiece of Azerbaijani cuisine – Piti. This soup is best served in the northern region of Sheki, but you can also enjoy its captivating aroma in Baku. The unique soup comprised of meat and vegetables is prepared for hours, and in the end, you have only to close your eyes, open your mouth, and, well, try to stay sane.
At this point down the list, you should be restless, but here come the kings of addiction: Qutab and Ayran. These two often are often paired to overwhelm your taste buds for sure. Qutab is sugarless flour pancake stuffed with anything from meat, cheese and herbs to pumpkin.
Qutab is traditionally washed down with ayran, a cold yogurt beverage mixed with salt and herbs. However, ayran can also accompany other meals in Azerbaijan, especially in the summer.
Desserts are the last but the most addictive dishes in Azerbaijan. People cannot stop eating pakhlavas, shakarbura and preserves. All of these, served with full flavored tea are sheer heaven for sweet tooth.
Try to get a grip on yourself before turning into foodie tourists during your visit to Azerbaijan. Otherwise you might find yourself returning over and over again.
--
Nigar Orujova is AzerNews's staff journalist, follow her on Twitter: @o_nigar
Follow us on Twitter @AzerNewsAz
Related News