9 October 2014 12:58 (UTC+04:00)
1 516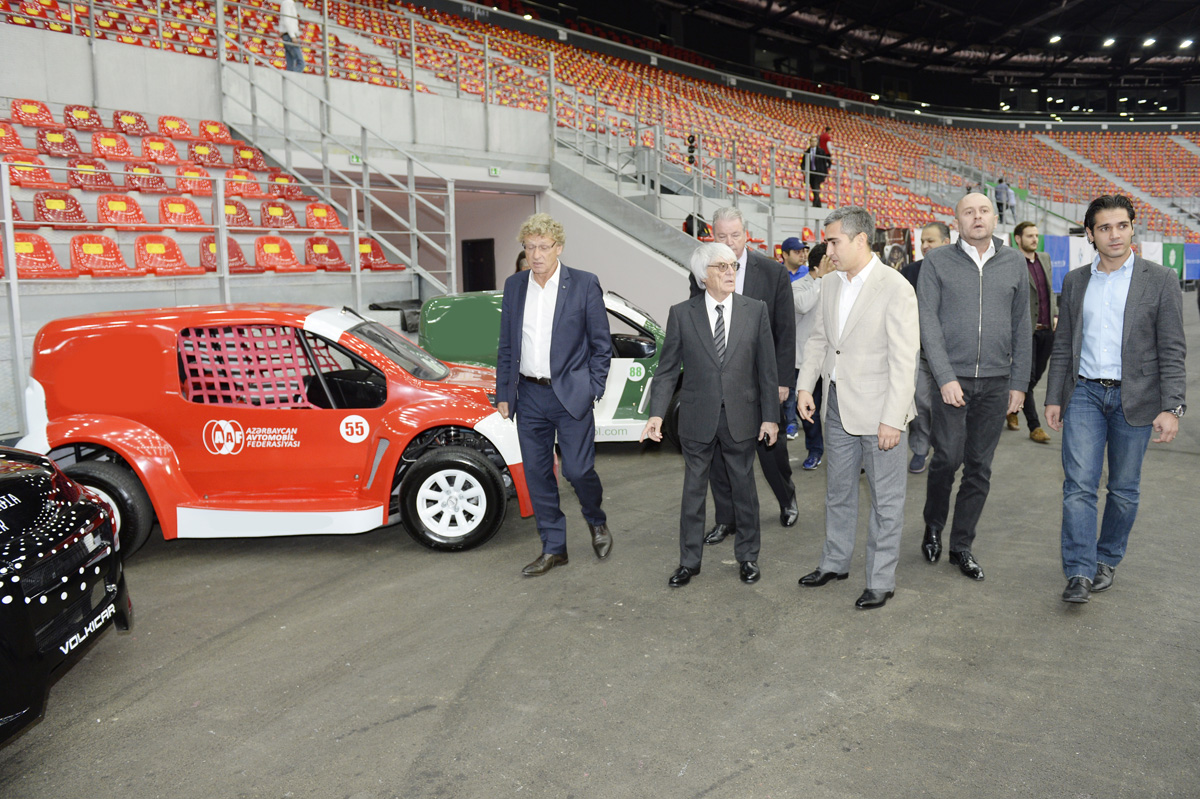 By Nigar Orujova
Chief Executive Director of the Formula 1 Group, Bernie Ecclestone and President of Azerbaijan Automobile Federation, Anar Alakbarov watched closely the preparations underway for the V1 Challenge Azerbaijan.
Ecclestone visited Azerbaijan to open the layout of the exciting new Baku European Grand Prix street circuit designed by Hermann Tilke.
F1 head also watched a car show with participation of some cars which will compete in the tournament.
The V1 Challenge Azerbaijan organized by Azerbaijan Automobile Federation will be held at the Baku Crystal Hall on October 11. Some 14 drivers from 12 countries will participate in the competitions.
During the presentation show at the Baku Crystal Hall, the professional drivers will showcase their skills and take part in the championship. The well-known Voca People ensemble will perform in the presentation show.
The invitation letters to the competitions are available out of charge at the Heydar Aliyev Center.
Ecclestone also visited the Heydar Aliyev Center in Baku, where he saw the Museum of Heydar Aliyev, as well as the exhibition "Treasures of Azerbaijan" and another exhibition by French artist Bernard Buffet.
Cars of the museum, that were used by Heydar Aliyev, attracted the special interest of the F1 head.
The guest was informed that soon the Automobile Federation would organize an exhibition of classic cars in the center.
F1 entered the ninth year of its contract with Baku. The F1 Grand Prix will once again show that Azerbaijan is a perfect venue for the planet's highest profile sports and entertainment events.
The length of the route in Baku will be 6 km with 8 turns to right and 12 to left. The speed on the track will reach 340 km/h.
The track will start and finish near Government House and covers all the landmarks of the capital city, medieval Old City, modern iconic skyline and spectacular views across the Caspian Sea.
Related News