Junior Azerbaijani wrestler crowned world champion [PHOTO]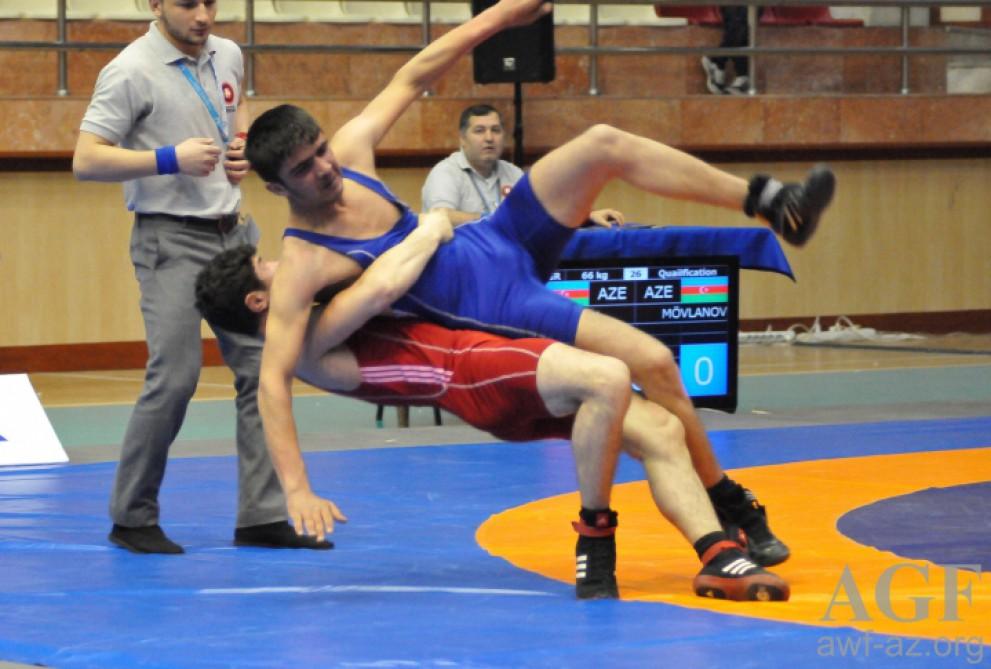 Junior Azerbaijani Greco-Roman wrestler Fail Iskandarov (46kg) has secured a gold medal at the World Championships in Tbilisi by beating Uzbek rival in the final, Azertac reported.
Other Azerbaijani junior wrestlers Ulvi Ganizade and Nasir Hasanov claimed the silver medals in the 69kg and 76kg divisions respectively.
Zaur Aliyev won the bronze medal for Azerbaijan in the 42kg weight category.
---
Follow us on Twitter @AzerNewsAz