Turkmenistan offers Saudi Arabia to jointly develop large gas field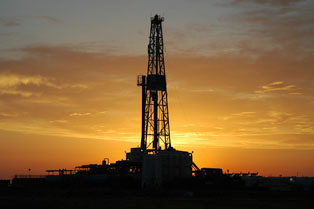 President of Turkmenistan Gurbanguly Berdimuhamedov has offered companies in Saudi Arabia to consider participation in the investment project on the development of the largest gas field 'Galkynysh', the Turkmen government said in a message May 3.
The Turkmen president, which is on an official visit in Saudi Arabia fro, 1 to 3 May, met with the local business circles at the Riyadh Chamber of Commerce & Industry.
The accelerated industrial development of Turkmenistan's largest and the world's second largest field 'Galkynysh' has been carried out step-by-step since 2009.
According to Gaffney, Cline & Associates (UK), which audits at the Galkynysh field and the adjacent Yashlar field, these two fields hold an estimated reserve of 26.2 trillion cubic meters of gas, and when taking into account the newly discovered Garakel field, the block's reserves rise to 27.4 trillion cubic meters.
---
Follow us on Twitter @AzerNewsAz