Kazakh tenge hits peak since early 2016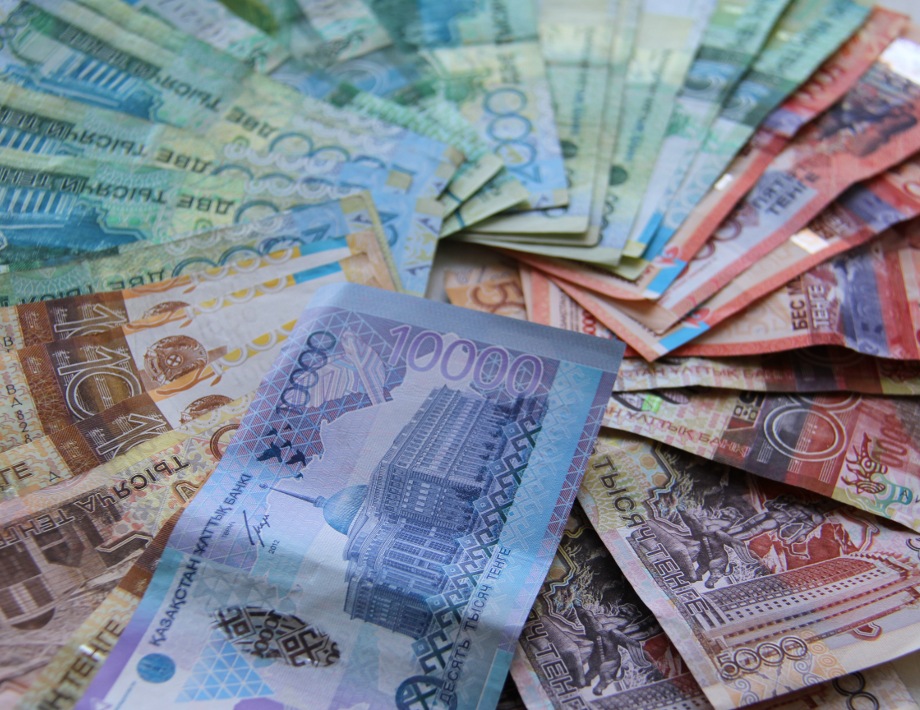 By Fatma Babayeva
Kazakhstan's national currency, the tenge rose to its highest since the beginning of 2016, and strengthened against the dollar by reaching a record level.
The exchange rate of tenge increased to 331.26 against the U.S. dollar in trades of Kazakhstan's Stock Exchange (KASE) on April 27 compared to 333.70 tenge against U.S. dollar on April 28, the website of the stock exchange reported.
According to the data provided by the National Bank of Kazakhstan, the lowest exchange rate of the Kazakh currency was observed on January 22 this year (383.91 KZT/USD). After this, it began to regain its previous value.
The value of the Kazakh national currency began to decline after the National Bank of the country switched into the floating exchange rate in August 2015.
As a result, the exchange rate of the tenge dropped by half against the U.S. dollar during six months.
The National Bank abandoned the transition to a free-floating exchange rate in September and October 2015. Instead, the bank commenced sale of currency. The bank's share in the currency market reached to 60 percent.
Kazakh National Fund and the National Bank sold more than $5 billion during this period.
Earlier in March 2016, Kazakhstan's President Nursultan Nazarbayev urged the Kazakh people to keep their savings in national currency since the tenge was strengthening against the U.S. dollar and the prices for basic commodities are stable within the country.
In addition, all purchase and sale transactions are also carried out in national currency in Kazakhstan.
Overall, the strengthening of the tenge is related to several external factors such as increasing oil prices, stabilizing exchange rate of trade partners' currencies etc.
---
Fatma Babayeva is AzerNews' staff journalist, follow her on Twitter: @Fatma_Babayeva
Follow us on Twitter @AzerNewsAz