Kazakh president orders to take anti-crisis measures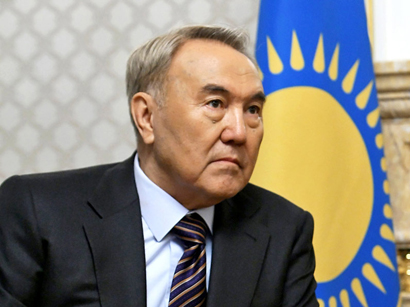 Kazakh President Nursultan Nazarbayev has ordered to implement some anti-crisis measures in the country, the Kazakh presidential press-service said.
President Nazarbayev made this statement at an expanded governmental meeting on February 10.
In particular, President Nazarbayev ordered to allocate 100 billion tenge (the exchange rate is 360.37 tenge / $ 1 as of February 10) to KazAgro national holding to finance the priority projects of the agro-industrial complex.
The president also instructed to invest free pension savings in the amount of 1.45 trillion tenge in several areas in 2016.
Moreover, President Nazarbayev ordered to allocate 360 billion tenge to stimulate housing construction. It has been instructed to allocate 97 billion tenge (on a return basis) to support private developers.
President Nazarbayev said that effective using of the allocated funds will contribute to Kazakhstan's economic growth in the amount of up to one percent.
---
Follow us on Twitter @AzerNewsAz