Details of Iranian fields offered for foreigners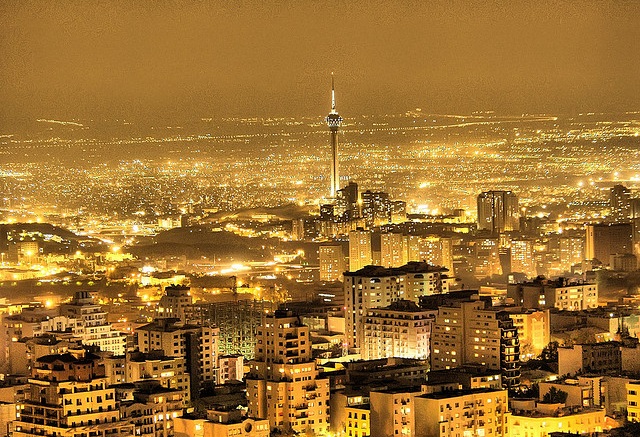 By Dalga Khatinoglu
The Managing Director of the Iranian Offshore Oil Company (IOOC) Saeid Hafezi announced Dec.8 that the company's priorities are to sign an agreement with foreigners on development of Salman and Foroozan in framework of new designed agreement called Iran Petroleum Contract (IPC).
IOOC's major goals are improving the recovery rate as well as protective production, Hafezi told the Shana Iranian news agency.
During last month, Tehran hosted 137 companies from 45 countries for a two-day conference, during which legal generalities of IPC were introduced.
Iran has offered 50 hydrocarbon fields, including 21 gas fields.
IOOC has offered 5 oil fields, with more than 37 billion stock tank barrels as well as 2 gas fields with about 17 trillion cubic feet of gas reserves in framework of IPC to foreigners.
Oil reserves of these fields share about 18 percent of total reserves, (29 oil fields with 210 billion stock tank barrels reservoirs), offered in framework of Iran Petroleum Contract.
All of oil projects of IOOC are brown fields and the estimated final production level is to be proposed by contractors.
A glance of offshore oil fields, offered by IOOC:
#

Field

Oil in place

BSTB

Current Production

1000Bbl/d

API

1

Salman

4.248

47

33-37-38

2

Foroozan

3.432

27

20-36

3

Soroosh

14.23

46

14-22

4

Nowrooz

4.201

28

18-20-20.5-30

5

Dorood

11

69

23-29.5-31-35

Total

37.111

217
Salman oil field:
Though Iran hasn't specified the estimated final production level, but currently the country produces 47,000 barrels per day from three layers of this field, while it's expected to increase this volume to 70,000 barrels per day.
Currently 4 production platforms, one wellhead platform, 2 gas lift platforms, one process platform and 2 quarter platforms exist in this field, 43 producing and 13 water injection wells are active. Some 1.661 billion barrels of oil have been produced from this field.
Foroozan oil field:
Iran has been producing oil from Foroozan for four decades, and the total cumulative production volume has reached 770 million barrels so far. Currently 27,000 barrels per day of crude oil are produced from 66 wells of six layers of this field.
Iran and Saudi Arabia jointly own this field and Iran's share in total reserves of the field is about 11 percent.
Though Iran hasn't specified the estimated final production level of this field on IPC documents, the country has planned to extract more than 65,000 barrels of oil per day from this field.
---
Follow us on Twitter @AzerNewsAz