25 November 2015 18:15 (UTC+04:00)
2 203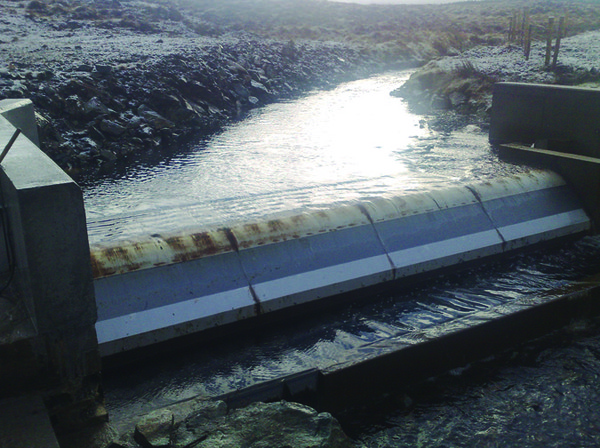 By Vusala Abbasova
The Uzbek government plans to construct new hydroelectric power plants and to modernize existing ones under the hydropower engineering development program for 2016-2020.
The construction and modernization of HPPs in the system of Uzbekenergo JSC and the Agriculture and Water Resources Ministry in 2016-2020 will allow to save hydrocarbon resources through the further diversification of fuel balance of the country.
In addition, it will also ensure technical and technological re-equipment for HPPs and create new generation capacity in hydropower with the use of modern energy-efficient technologies, adopting the latest achievements of world practice.
The program envisages building of nine new hydropower plants and upgrading 15 existing hydropower plants with a total capacity of 1,014 MW and preliminary cost of nearly $890 million.
Uzbekenergo JSC will implement 15 projects with a preliminary cost of over $576 million and a design capacity of 943 megawatts within the program in 2016-2020.
Among the projects, the company will implement four projects for the construction of new HPPs worth $69.5 million and a capacity of 23.5 megawatts and eleven projects worth $507.11 million, which are directed to modernize the capacity of the existing plants.
The implementation of projects will increase the capacity of the hydroelectric power plants by 919.9 megawatts.
Uzbekistan's Ministry of Agriculture and Water Resources will implement nine new hydropower plants with the preliminary total cost of $312.8 million in the coming five years.
The ministry will construct new hydro power plants with design capacity of 70.9 megawatts as part of five projects. The preliminary total cost of these projects is $174.1 million.
Uzbekistan Prime Minister Shavkat Mirziyayev signed a decree on the hydropower engineering development program in 2016-2020 on November 16, 2015.
The program will be financed through the funds of the Ministry of Agriculture and Water Resources and Uzbekenergo JSC in amount of $478.16 million and borrowings worth $411.25 million.
Currently, 45 power plants with the capacity of nearly 13,000 megawatts, including 16 power plants of Uzbekenergo with the total capacity of 12,040 megawatts, operate in Uzbekistan's power supply system.
Up to 90 percent of electricity is produced by 10 thermal power plants of Uzbekenergo with the total installed capacity of 11.6 million kilowatts. The company's 29 hydropower plants with the installed capacity of 1.4 million kilowatts are mostly united within hydropower plant cascades.
The rest of the electricity is generated by autonomous thermal power stations of the industrial enterprises and small hydroelectric power stations belonging to the Ministry of Agriculture and Water Resources.
In 2014, electricity production in Uzbekistan increased by 2.3 percent - up to 55 billion kilowatt-hours.
---
Follow us on Twitter @AzerNewsAz
Related News