Iran ready for joint research projects in energy sector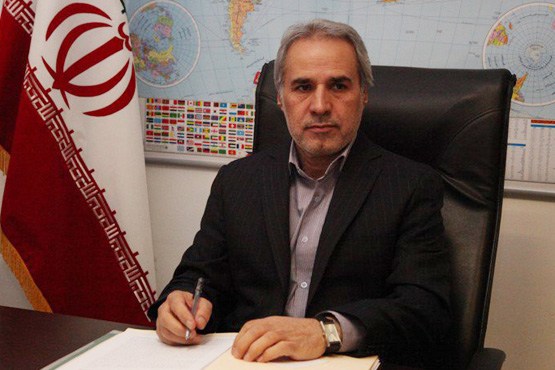 By Aynur Karimova
Iran has expressed readiness to conduct joint research projects in renewable energy technology with domestic and foreign companies.
Iranian Deputy Energy Minister Houshang Falahatian said that despite the fact that vast distribution of subsidized fossil fuels has masked the need for working toward the use of renewable energy in Iran, the ministry has recently put on agenda to pay special attention to power storage technology, Iranian media reported on October 20.

Energy storage became a dominant factor in economic development with the widespread introduction of electricity. A traditional way of storing energy on a large scale is through the use of pumped-storage hydroelectricity.
Iran's first pumped-storage hydroelectric power plant came on stream on September 1. The Siah-Bisheh pumped storage hydraulic power plant is expected to produce 1,040 MW per hour of electricity in peak consumption hours and will consume electric power at 960 MW per hour during the low-consumption hours of the national grid.
Other possible large-scale methods of commercial energy storage include flywheel, compressed air energy storage, hydrogen storage, thermal energy storage, and power to gas.
Falahatian went on to add that currently, Iran uses wind farms with a total output of 14,000 MW, and this number is needed to increase by 40,000 MW.
He also noted that there are 15 geothermal-reliable zones in Iran and these areas could produce up to 800 MW of electricity for urban areas with over 250,000 people.
Iran is the biggest producer of electricity in the Middle East, generating over 70,000 MW per hour.
During last fiscal year, ended on March 21, Iran added 2.87 GW to its power generation capacity, while for the current year growth in production of some 2.5 GW power is planned.
Among 10 thermal power plants, which is planned to become operational during the current year, only two power plants are combined cycle power plants with about 45 percent efficiency.
Iran's peak power consumption hit 50,000 MW per hour in the current Iranian-calendar year which started on March 21. There is the equivalent of 74,000 MW electricity output power plants in the country waiting to turn operational.
--
Aynur Karimova is AzerNews' staff journalist, follow her on Twitter: @Aynur_Karimova
Follow us on Twitter @AzerNewsAz