Iran says doors open for American investments in oil sector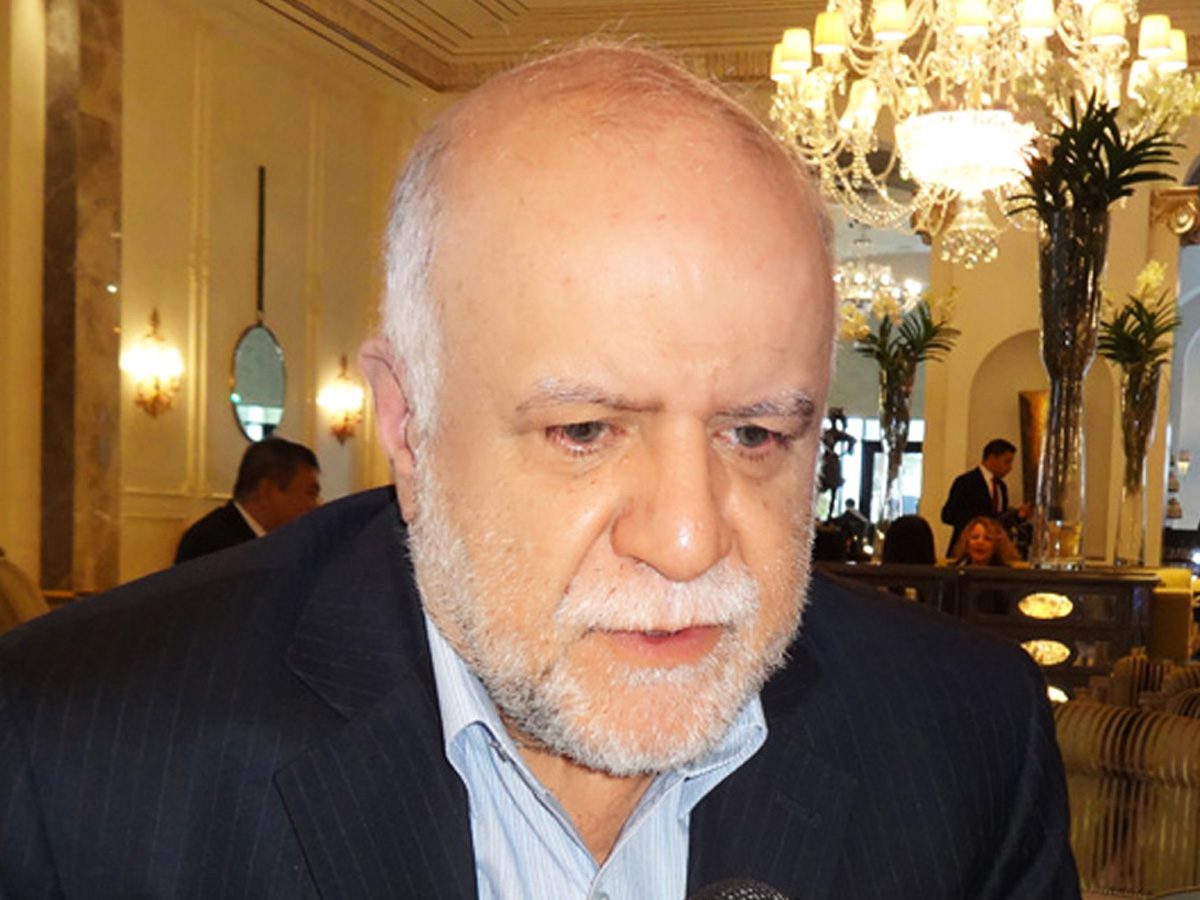 By Aynur Karimova
Iran, which is keen on developing its energy sector after conclusion of P5+1 agreement with world powers, has voiced openness of its doors for the U.S. companies interested in investing in Iran's oil industry.
Iranian Oil Minister Bijan Namdar Zanganeh said on October 19 that despite the fact that the U.S. companies have not gotten the green light from the U.S. administration, the door is open on behalf of Iran for them,Iranian media reported.
Zanganeh, commenting on Iran's Supreme Leader's statement about no chances for the U.S. to make inroads to Iran, said that the leader's meaning was misunderstood, and "we see no problem for U.S. companies which are willing to work in Iran."
"We will firmly block their way. We will not allow the US to make economic, political or cultural inroads into the country. We will counter such infiltration with all our power," Iran's Supreme Leader Ali Khamanei said in August 2015.
The world's major energy businesses had to quit Iran's projects over the past few years after a series of sanctions were imposed on the country as a result of dispute over the Iranian nuclear energy program.
The U.S. and EU imposed sanctions on Iran's oil and financial sectors in the beginning of 2012 due to claims of potential deviations toward non-civilian purposes in Iran's nuclear energy program. Iran has repeatedly denied the Western allegations against its nuclear energy program.
Sanctions were aimed at preventing other countries from purchasing Iranian oil and conducting transactions with the Central Bank of Iran. At the end of 2012, EU foreign ministers reached an agreement on another round of sanctions against Iran.
However, an agreement with the P5+1 powers is expected to trigger a rush by international oil companies to return to the country which has been off limits. Currently, Iran is planning to change its oil contract model to allow these companies to participate in all phases of an upstream project, including production.
Many international oil majors including Shell, Eni, Total, and BP have already announced that they would return to Iran once the sanctions are lifted.
Earlier, a U.S. State Department official told AzerNews that U.S. companies will continue to be prohibited from participating in the majority of commercial activities with Iran.
U.S. State Department's Bureau of Near Eastern Affairs' spokesperson Sam Werberg, however added that the country has agreed to license certain activities with U.S. businesses, including the sale of U.S. origin aircraft, parts and services for civil aviation, as well as the import of Iranian carpets and other Iranian foodstuffs.
--
Aynur Karimova is AzerNews' staff journalist, follow her on Twitter: @Aynur_Karimova
Follow us on Twitter @AzerNewsAz