Iran expands validity of instant visas issued at airports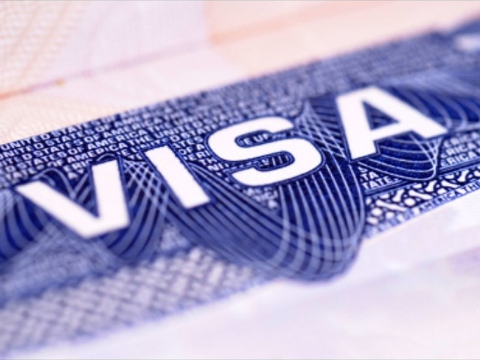 Iran has started implementing a cabinet's bill that allows tourists to obtain visas with 30 days validity upon their arrival in the country's international airports.
"Iran has started issuing visas with 30 days validity which can be extended for 15 days at its international airports," ISNA news agency quoted Mojtaba Karimi, a foreign ministry official, as saying on October 20.
Previously tourists could obtain visas at airports for only 14 days with no extension.
Karimi further added that there is no restriction for foreigners to obtain a visa upon their arrival at Iranian airports several times within a year.
According to the report, the citizens of the Republic of Azerbaijan, Albania, Germany, Austria, Armenia, Uzbekistan, Spain, Australia, Slovenia, Slovakia, the United Arab Emirates, Indonesia, Ukraine, Italy, Ireland, Bahrain, Brazil, Brunei, Belarus, Belgium, Bulgaria, Denmark, Russia, Romania, Japan, Singapore, Sweden, Switzerland, Syria, Saudi Arabia, Oman, France, Palestine, Cyprus, Kyrgyzstan, Qatar, Croatia, South Korea, North Korea, Colombia, Cuba, Kuwait, Georgia, Lebanon, Luxembourg, Poland, Malaysia, Hungary, Mongolia, Mexico, Norway, New Zealand, Venezuela, Vietnam, Netherlands, India, Yugoslavia and Greece are eligible to obtain visa upon their arrival at the Iranian airports.
The report added that the instant visa is obtainable for tourists from the above-mentioned countries and it does not apply to those who hold official passports as well as businessmen and journalists.
However, citizens of the USA, Somali, the UK, Canada, Bangladesh, Jordan, Iraq, Afghanistan and Pakistan cannot obtain visa upon their arrival in airports and they need to obtain visa from Iranian consular services in their countries.
Earlier on Oct. 16 Head of Iran's Cultural Heritage, Handicraft, and Tourism Organization Masoud Soltanifar said that the country plans to boost tourism's share of its economy from the current 5-6 percent to 10 percent.
Some 3.8 million of foreign tourists visited Iran, bringing $1.11 billion worth of income to the country in 2012. The figure stood at 4.77 million in 2013, 24.4 percent more year on year.
The foreign tourists were mainly from India, Azerbaijan, Kuwait, the United Arab Emirates, Iraq, Afghanistan, and Pakistan.
---
Follow us on Twitter @AzerNewsAz