30 September 2015 10:48 (UTC+04:00)
1 613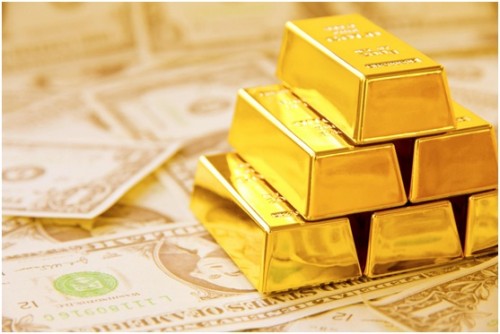 By Vusala Abbasova
Kazakhstan's gold mining industry has brought in roughly $3.83 billion worth of investments over the last five years, according to the Kazakh Ministry for Investments and Development.
Over the past 14 years, the volume of investments in Kazakh gold mining amounted to $6.7 billion, including as much as $500 million allocated to geologic exploration.
Moreover, Kazakhstan has used the investments to develop new fields as well as to expand and modernize existing facilities.
Over 90 percent of the investments were distributed among several companies, including a 33 percent share to Kazzinc for investments for use in gold mining for 2014, Altynalmas JSC at 15 percent, Varvarinskoe JSC at 11 percent, Kazakhaltyn mining and smelting concern JSC at 11 percent, Alel Finance and Investment Corporation JSC at 7 percent, Jubileynoe LLP at 4 percent, Orion Minerals LLP at 3 percent, Maikainzoloto JSC at 3 percent, and Sekisovskoe LLP at 2 percent.
The country plans to increase production of refined gold in the coming years to 30 tons per year, as well as develop the jewelry industry, according to the ministry.
Kazakhstan transitioned to its second Five-Year Program for industrial and innovative development in 2015.
It expects to implement five major projects in the production of precious metals as part of the Industrialization Map for 2015-2019.
Currently, the work is underway to open production of jewelry under the KazGeoMash LLP, which investments amount to $570,000.
In 2014, refined gold production in Kazakhstan amounted to 26.680 tons, which is 14.9 percent more than in 2013.
The industry provided 18 percent of gross added value to the country's economy and accounted for 2.9 percent of employment in the country in 2014.
The development of the mining and metallurgical industries is among the top priorities of the Kazakh government.
---
Follow us on Twitter @AzerNewsAz
Related News