Kazakh car industry to receive necessary boost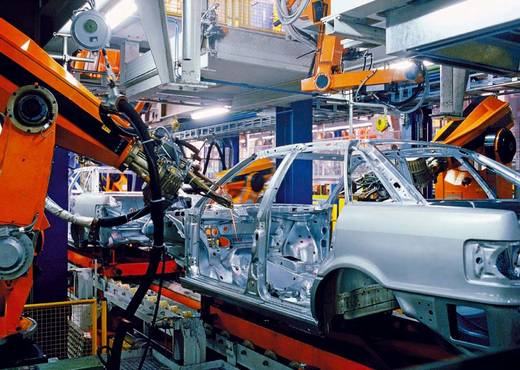 By Vusala Abbasova
Kazakhstan plans to increase car production to boost its competitiveness both domestically and abroad.
The strengthening of the country's car industry will have profound effects on a range of different sectors in the economy and would enhance Kazakh exports.
Recently, the Government ordered local automakers to boost the national production up to 50 percent by 2018, according to the Kazakhstan's Central Communications Service.
Kazakhstan successfully implemented the stage of development of its car industry, that makes country ready to perform its task in the near future, President of the Association "Kazavtobiznes" Andrei Lavrentiev noted.
Kazakhstan hopes that the jump in car production will help other industries engaged in producing automobile equipment, expanding metallurgy production and the production of auxiliary automotive goods and instruments.
Every dollar used in car construction, will therefore additionally attract three or four dollars in these auxiliary fields.
Lavrentiev said that engineering in Kazakhstan has great potential to contribute to the country's economic development and competitiveness.
Automobile manufacturing in the heart of Central Asia is growing at an unprecedented rate and significant expansion is planned in coming years, Lavrentiev believes.
In his opinion, the country has to seek to create its own automotive brand, but Kazakhstan isn't ready to take this serious step.
Lavrentiev highlighted the lack of competence in technological development and the absence of industry certification in the country as reasons that the country is not yet ready for such changes.
Kazakhstan must accumulate an entirely new set of competencies to establish an engineering school, to create institutions and test laboratories, to create the joint ventures with multinational companies in order to create a national brand.
Today, 3.7 million Kazakh citizens own vehicles, while there are more than 380,000 registered vehicles in the Astana region alone; every fifth citizen owns personal transportation.
Earlier, Erik Sagymbayev, president of the Azia Avto car manufacturing company in Ust-Kamenogorsk (Kazakhstan) stressed Kazakhstan's possible influence within the Customs Union and the effects of accession to the World Trade Organization on the rapid development of its car industry.
"It is no secret that all projects, without exception, are oriented towards export to Russia," Sagymbayev said.
Therefore, Kazakhstan is needed to guaranteed access markets in Russia, with its 144 million population, and other countries within the Customs Union.
---
Follow us on Twitter @AzerNewsAz