3 November 2014 18:16 (UTC+04:00)
957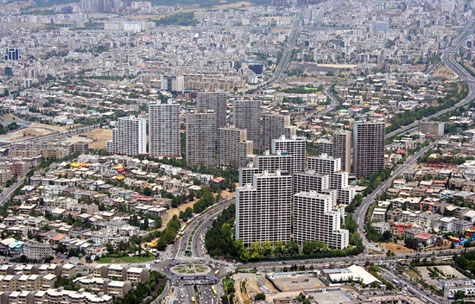 The U.S car makers have not decided yet about attending the Auto Industry Conference to be held in Tehran on December 1.
Secretary of Iran's Auto Industry International Conference, Sasan Qorbani said the U.S. companies are still reviewing the issue, ISNA news agency reported.
Qorbani said 55 leading car and spare parts manufacturers from Asia and Europe will participate in the conference, adding that there is no restriction for participation of any foreign auto company.
He added that Iranian and foreign carmakers will hold bilateral and multilateral negotiations on the sideline of the conference to discuss the grounds for boosting cooperation.
The conference will provide foreign investors with an opportunity to discuss their requirements for making investments in Iran's auto industry.
Iran's automotive industry has started to revive thanks to suspended western sanctions on the country's carmakers.
Western countries suspended certain sanctions against Iran as the Geneva nuclear deal came into force on January 20. Iran was permitted to import materials for its auto manufacturing sector as a result of the nuclear deal implementation, which has led to a sharp increase in the country's auto exports in recent months.
The Islamic Republic exported 10,744 sedans in the last Iranian fiscal year, with some 4,231 of that amount only exported in the latest Iranian month (Feb. 20- March 21).
Some 521,585 cars were produced in Iran in the first half of the current fiscal year (March 21 - Sept. 22). The figure shows a 74.3-percent increase compared to the same period of the previous year.
The country produced 989,110 cars in 2012, which made it Asia's eighth largest car manufacturer. Iran's automobile output faced a 40 percent decrease in 2012 due to the sanctions. The country was Asia's fifth largest car manufacturer in 2011, with a total output of 1,648,505.
Related News