WB may allocate funds to Uzbekistan to construct railway line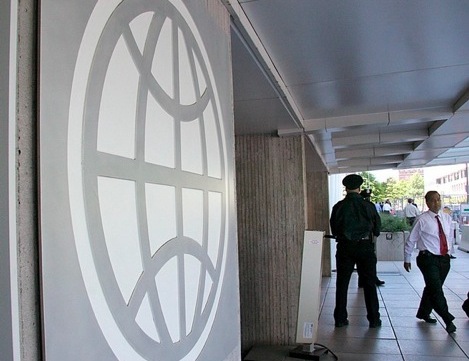 By Aynur Jafarova
The World Bank (WB) will consider allocating a loan worth $200 million to Uzbekistan for construction of Angren-Pap railway line in the east of the country, the WB reported on March 31.

The loan, which will be used to purchase the necessary equipment and machinery, can be approved by the WB board in January 2015.
In March, the WB together with the Uzbek side started preparing the project documentation for the loan to be completed in August this year.
Uzbekistan started the construction of the Angren-Pap railway in summer 2013.

The Angren-Pap railway line worth $1.9 billion, with a length of 129 km should run through the Kamchik pass and link Andijan, Namangan and Fergana with the remaining part of Uzbekistan. The project envisages the construction of two tunnels.

The project worth $1.9 billion will be financed at the expense of the Uzbek Reconstruction and Development Fund's loan worth $280 million, the state budget, the Uzbek railway company's own funds and loans of international finance institutes worth $1 billion.
The new railway would pass along Uzbekistan's northern border with Tajikistan.

Earlier Uzbekistan refused to transport goods to the Ferghana Valley by rail through Tajikistan. The goods have been transported along the A- 373 road since January 2010.

The total length of railways in Uzbekistan is 4,100 kilometers. Some 66 percent of cargo turnover in the country and almost 80 percent of the total volume of export and import cargo transportation fall to the railway.
Uzbekistan joined the WB in 1992. The WB's mission in the country is to improve people's livelihood by supporting economic reforms, contributing to the modernization of the country's social sectors and infrastructure, and sharing its knowledge and experience with the government and the people of Uzbekistan. The WB's current commitments to Uzbekistan amount to over $1 billion.