2013, year of drilling acceleration for Turkmenoil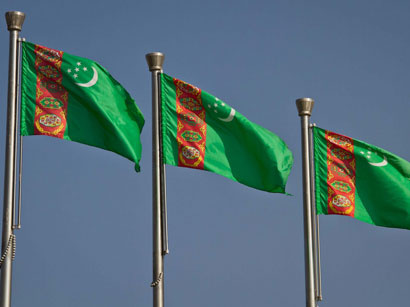 By Aynur Jafarova
Official reports say Turkmenoil State Concern of Turkmenistan accelerated its drilling operations in 2013 and commissioned 82 wells.
The achievement is far beyond the number of wells planned earlier. The report added that, only Korpedzhe drilling operation department put 18 wells into operation, which is two-time more than planned and the above-target excavation of the wells amounted to over 27,000 meters.
The achievement in the Gogerendag field in the Balkan region was significant as well. The well No 89 with a design depth of 3,650 meters was commissioned at the end of 2013, and drilling of the well No 37 with a design depth of 3,950 meters will continue this year.
Turkmenoil occupies a leading position in Turkmenistan's economy and is involved in the production of oil and gas, chemicals, stone and bentonite.
The Concern is cooperating with various foreign companies for drilling oil and gas fields, overhaul, renovation of equipment for oil and gas fields and oil pipelines and construction of new pipelines.
The Concern is not only involved in drilling work at the used fields, it also conducts geological exploration at new areas. Tenders are held from time to time for purchasing required equipment, special machinery and chemical reagents.
In the years of independence, the Concern was able to increase oil production from five to eight million tons, and the gas processing-to 11.6 billion cubic meters per year.