Iran to produce new medicine against cancer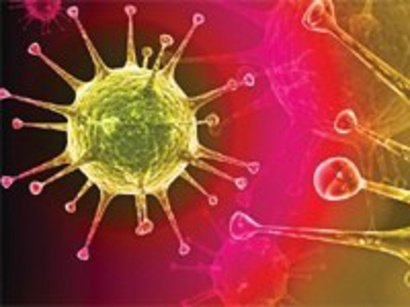 By Aynur Jafarova
Iran will start to produce new modern cancer medicine, Fars news website quoted deputy head of the Organization for Food and Drugs under Iranian Ministry of Health Shamsali Rezazade as saying.
Rezazade noted that the Docetaxel drug, which is used in the treatment of various forms of cancer, is still imported from abroad. Iran will soon produce it domestically.
According to him, Iran will also produce Faktor VII as well as the medicines used in the treatment of multiple sclerosis, so that there will no longer be a necessity to import this type of drugs.
According to official statistics, 63,000 cases of cancer are revealed in Iran annually. However, according to the Iranian media, the real number of cancer patients is 90,000-95,000, with over 50,000-55,000 fatalities. Alongside, there are 50,000 patients with multiple sclerosis in Iran.
Head of Cancer Research Center of Tehran University Mohammad Ali Mohaqqiqi said earlier that stomach cancer is the most common reason of people dying in Iran.
The international sanctions against Iran over its nuclear program covering the financial, trade, energy and transport sectors have led to the economic downturn. These sanctions, along with a reduction in the value of the national currency, have resulted in problems with importing drugs into the country for patients suffering from serious diseases.
According to the Iranian media, nearly 90 kinds of drugs used in the treatment of certain infectious diseases, cancer, diabetes and other serious diseases are hard to find in the country. Furthermore, there is a shortage or high prices observed in the country for medicines required for the treatment of cancer, cardiovascular disease, SARS and respiratory diseases, hemophilia, multiple sclerosis and other diseases.
However, in recent years Iran has taken wide strides in science and technology, particularly in medical and medicinal fields.
According to former Iranian Health Minister Marzieh Vahid Dastjerdi, Iran stands 12 in the world ranking of biomedicine production.
"Iran ranks first in the region, fourth in Asia and 12th in the world in producing biological drugs," Vahid Dastjerdi said.
Earlier ISNA reported that Iranian scientists managed to produce a medical hormone to cure breast cancer, taking another giant step in cancer treatment.
Researchers at Mashhad University of Medical Sciences designed synthesis and examined inhibitory effects of Aromatase enzyme with potential effects of anti-breast cancer and induction of pregnancy.
The invention is related to the family of drugs used in the hormones for treatment of breast cancer, especially the third generation of non-steroidal inhibitory of Aromatase enzyme.
These drugs are the newest and most efficient drugs inhibiting Aromatase.