24 December 2012 14:46 (UTC+04:00)
1 108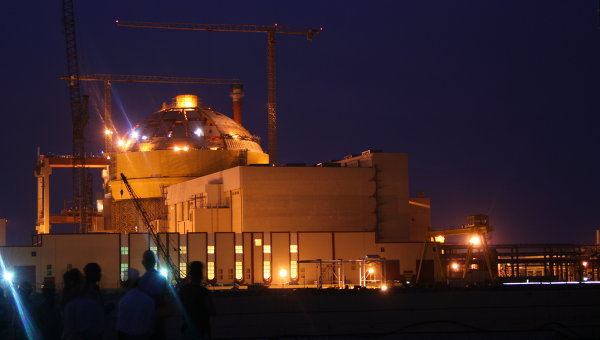 Unit 2 of India's Kudankulam nuclear power plant, being built under a joint Russian-Indian project, will come into operation next year, Russian nuclear corporation Rosatom head Sergei Kiriyenko said on Monday, RIA Novosti reported.
Work on Unit 1 is complete, he added.
"The time gap between Unit 1 and Unit 2 in technological terms will be about seven months," he said. "Everything else depends on when the Indian side makes the decision."
India signed a contract to build the Kudankulam NPP with the USSR in 1988, but construction only started in 2002. In 2010, India and Russia agreed to build at least six power units.
The project covers cooperation between the Nuclear Power Corporation of India Limited (NPCIL) and Russia's Atomstroyexport, a Rosatom subsidiary, on 1,000 MW VVER-1000 reactors.
Work on the first two units was halted in September 2011 over protests by local residents, who demanded the joint project be scrapped, citing safety concerns arising after Japan's Fukushima nuclear incident. The protesters blocked all roads to the plant and did not allow the workers to enter.
The work resumed in March 2012. Indian authorities say that nuclear power is necessary to meet the country's growing energy needs.
Russia's Ambassador to India Alexander Kadakin said on Friday that protests against the Kudankulam nuclear power plant are being financed by foreign NGOs.
"They [protesters] are doing that with funds from abroad," he said.
Indian Prime Minister Manmohan Singh said in February that the protests were organized by NGOs funded from the US and Scandinavian countries.
Related News