7 December 2012 20:59 (UTC+04:00)
964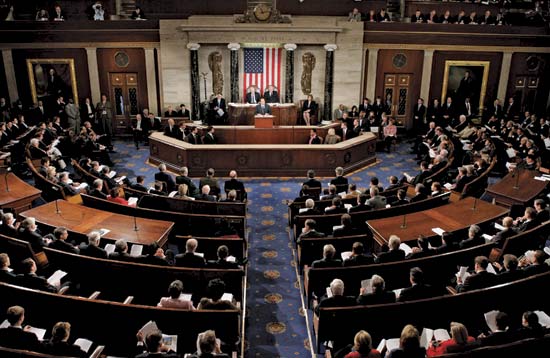 By Aynur Jafarova
The U.S. Senate on Thursday passed the Magnitsky Act, which targets to introduce visa bans and asset freezes on Russian officials considered by the White House to be guilty of human rights violations, along with the repeal of Jackson-Vanik restrictions which were enforced against the USSR in 1974. Russia criticized the move.
On November 16 the House of Representatives adopted legislation on repeal of Jackson-Vanik restrictions, which pertained to US trade relations with countries with non-market economies -- originally, countries of the Communist bloc, which were believed to restrict freedom of emigration and other human rights. On Thursday, December 6, the U.S. Senate approved it.
In the lead-up to Thursday's vote on Magnitsky Act, there was a question about whether provisions targeting Russian officials would be extended to every country in the world. The US House of Representatives' version of the bill focused exclusively on Russia, while the Senate version called for purportedly corrupt officials in other countries to be punished as well. It is expected that this legislation will be signed by President Barack Obama by the end of the year.
Russian news agency ITAR-TASS reported that after Thursday's Senate vote, the Russian Foreign Ministry called the Senate's approval of the Magnitsky Act "a performance in the Theater of the Absurd." This step will hurt bilateral relations between the U.S and Russia, the ministry said.
"Either Washington has forgotten what year it is or it thinks that the Cold War is not over yet," the ministry said in a statement, adding that the senators are ignoring the obvious fact that any country can deny visas to anyone without enacting special legislation.
"We must again remind the hyperactive opponents of the normal development of Russian-US relations that their efforts look pathetic. However, the Russian side will have to respond," the ministry added.
Russia will respond to the Magnitsky Act, approved by US legislators, by banning entry to Americans violating human rights, Russian Foreign Minister Sergei Lavrov said.
State Duma [Russia's lower house of parliament] Foreign Affairs Committee Chairman Alexei Pushkov commented, "In response to the so-called tough version of the Magnitsky Act adopted by the U.S. Senate, Russia can respond at the legislative level by adopting a relevant law."
"We know that military operations in these countries involved actions that led to mass casualties among civilians," Pushkov said. "Registered violations of human rights reported by international human rights organisations also occurred at the U.S. base in Guantanamo (Cuba) and in secret CIA prisons in Europe and the Abu Ghraib prison in Iraq, at the military base in Baghram in Afghanistan and involved torture which is prohibited by international conventions and American laws. The practice of U.S. security services' secret prisons in other countries was condemned by many states and became the subject of a special investigation by the PACE."